Online learning management systems have provided teachers and administrators with the ability to use tech tools to make enhance their teaching strategies and approaches. In today's era, utilizing advanced digital mediums such as Moodle and D2L Brightspace have become a norm.
D2L is an online software company, which offers digitized learning management systems to institution and users to carry out their academic and professional activities. It helps them in solutions for managing their teaching and learning activities and allows them to spend more time in improving learning mechanisms and developing skillsets.
Being part of D2L system, universities and colleges can get their own my D2L pages and login for learners, where they can independently access their educational material. Some prominent universities who are utilizing their own D2L LMS pages, include MNSU D2L, ETSU D2L, DePaul D2L, and MSU D2l, etc. are
If you wish to learn some important features and characteristics of D2L Brightspace to meet your learning and teaching goals, look no further as this article encompasses all the details related to this interactive platform and reliable online sources to secure D2L Brightspace solutions.
What is D2L?
D2L offers practical tech-based solutions to institutions and instructors for managing their teaching and learning systems. The elearning D2L company, along with its two unique and effective products, D2L Brightspace and D2L wave, offer manageable and effective systems to manage academic, professional and curricular activities to educational institutes and business organizations.
This interactive online platform facilitates them to track student's performance, manage their coursework and access their assignments and exams in a systematic manner. The idea behind D2L is make education accessible for all, reducing geographical and socio-economic boundaries that hinder students to seek quality education.
Similarly, it allows business organizations and institutions to facilitate their employees in improving their skillset and knowledge levels, along with managing their activities in a systematic manner. Besides, it allows both educational institutions and business organizations to organize discussions and utilize effective tools to share videos, website links and other related content.
Are you a teacher struggling in jotting down interactive and unique content for students? Looking for someone to assist in making quizzes and learning content? Contact Creative Savants now to get D2L help.
What is D2L Brightspace?
After learning about what is D2L, now its time to learn about its product D2L Brightspace. While D2L offers innovative learning and managerial solutions to different institutions, D2L Brightspace elearning platform deals mainly with educational institutes and assists them in managing and maintaining a digital learning management system for learners. D2L Brightspace login allows learners to independent assess their university courses and submit their assignments, quizzes and tests.
Looking For The Reliable Solutions?
Click Here To Get Customized Services
D2L Brightspace system also allows instructors to create customized content and class schedules for their students, based on their students' learning needs. Some common examples of D2L Brightspace LMS system, include D2L Brightspace ksu, D2L Brightspace mnsu, and D2L Brightspace rctc, etc.
Unlike other LMS systems, D2L Brightspace LMS, ensures that the teacher effectively reaches out to all of their students, focusing on their individual weak areas. It provides
Flexibility in terms of creating content and using hybrid and mixed approaches and techniques for teaching students.
Higher accessibility to both students and teachers, to ease out the learning processes
Facilitates in utilizing advanced and effective tools to make learning interactive and interesting, such as utilizing video clips, online content, and in-built quizzes and assessment tools, etc.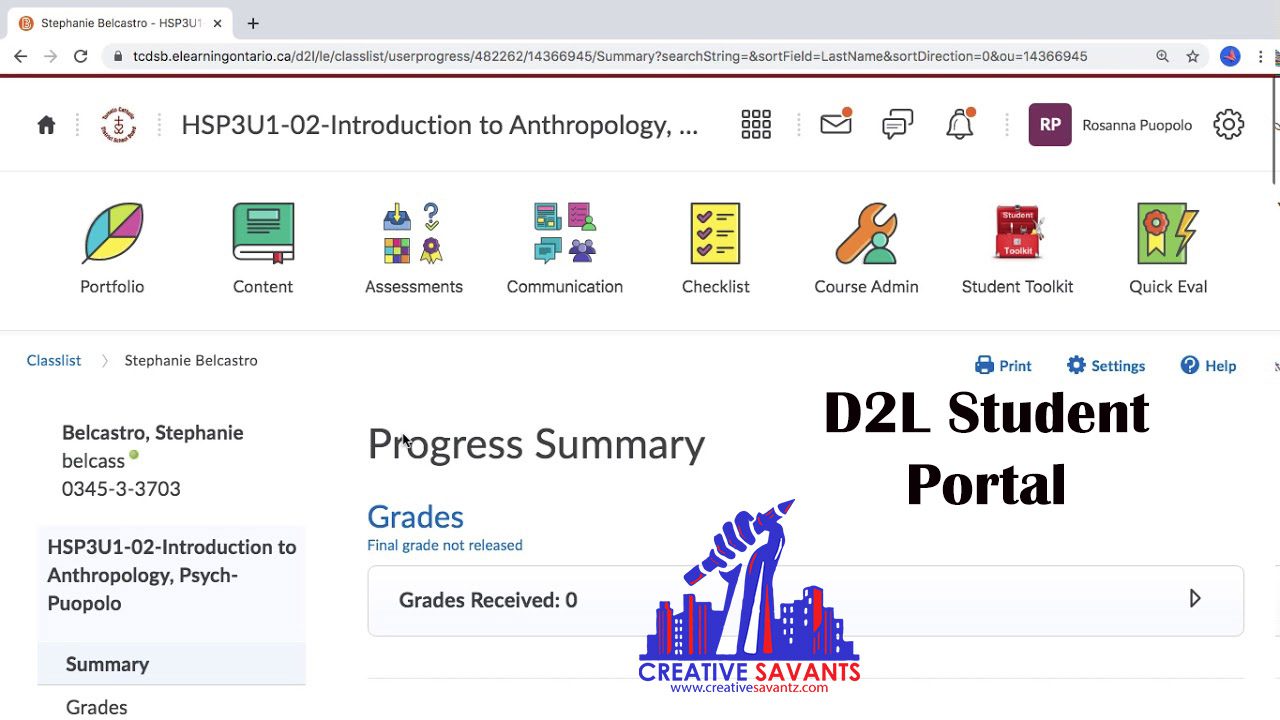 Read More: Laredo College: Get Information and Academic Assistance- February 2023
D2L WAVE
D2L Wave is another D2L product, which deals with providing professional learning management system to organizations and business companies. D2L wave login provides business organizations with the chance to upskill their employees and staff through professional grooming and coaching.
You must be wondering what D2L wave is used for and what benefits it can provide to business organizations? Well! D2L wave elearning platform provides the organization with a chance to facilitate continuous professional development and professional growth processes of their employees.
Looking For The Reliable Solutions?
Click Here To Get Customized Services
Wavenet D2L allows these organizations to stand out among their competitors, in terms of providing their employees equal prospects to sharpen their skillset. This unique platform ensures that professional development of employees continue even after pursuing their dream careers, so they can advance their knowledge and skillset while working. It allows the organizations to fill in their skills and professional education gaps and improve the overall performance indicators of their employees.
Learning Experience at D2L eLearning
D2L eLearning provides the learners with a unique educational experience, in which learning becomes easier and interesting, providing them equal chances to improve through self-assessment. This facilitates the teachers in utilizing different ways to set their teaching approaches and strategies.
Such as teachers can utilize D2L blended learning approach, by using D2L online tools along with employing in-class activities and interaction. D2L campus connect allows the learners with a chance to stay connected and linked to the activities and details about their upcoming and present courses and events.
Read More: Dallas College: Get Assistance to Secure Top-Notch Grades
Similarly, D2L e learning can be used as a totally virtual platform, to conduct online classes, and to take assessments digitally. It has its own proctored browser to facilitate teachers to take D2L quizzes and D2L assessments online.
Moreover, along with teaching the learners, D2L platform can also be effectively used for training the teachers, and to improve their skills. Teachers' professional learning can be enhanced via offering teaching courses.
Why to use D2L Brightspace?
D2L Brightspace can be used by anyone, who wants to make a good use of technology to engage students, effectively. D2L enables teachers to use student-centered teaching approaches that focuses on improving students' performance levels through a range of engagement activities.
D2L learning platform is useful for both learners and teachers, equally as it provides them unparalleled flexibility and accessibility. While on one hand it allows the teacher to maintain an online portfolio of their students and align their teaching material at one spot, it allows the student to manage their educational activities and track their overall performance.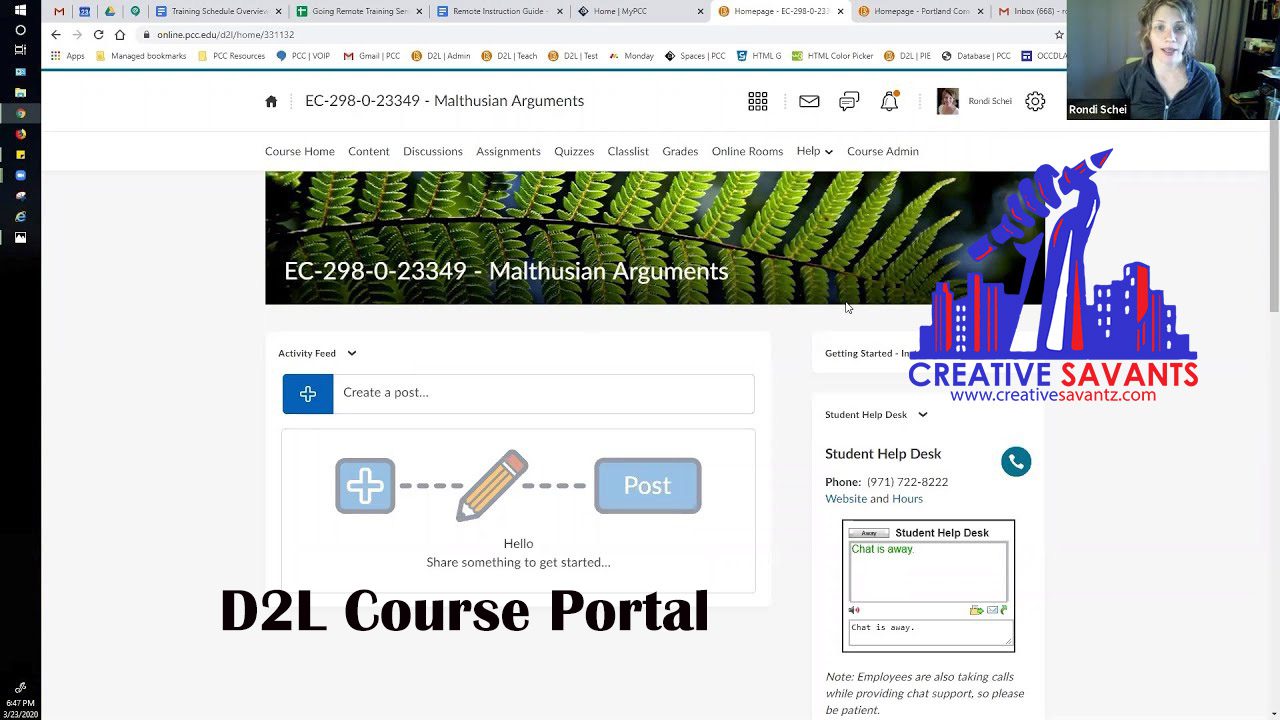 D2L Brightspace for Teachers
Using D2L portal, teachers can easily manage their students' working processes, as well as provide unlimited digital resources to facilitate effective learning. The D2L Brightspace login allows the teacher to get an insight into the students' performance and track their activities.
Moreover, teachers get flexibility to add content for their students, and they can also edit or remove the content according to the students' learning needs. With the help of D2L Brightspace planning interactive activities and giving quick feedbacks is not a tedious task anymore.
Read More: An Overview About Blackboard service: Get Blackboard Help
The D2L login for teachers, allows them to organize their curriculum, content, and pedagogical activities in advance. It makes it easier for them to accomplish their learning and teaching goals effectively.
D2L Brightspace for Learners
Online LMS software like D2L LMS, provide students with the chance to enhance their learning environment by providing accessibility 24/7. Even if they skip anything, they can get on track by taking advantage of the online information, data and content.
Students can easily plan their educational activities and improve their performance levels. The blended learning milieu of D2L allows the learner to work with a diverse group of peers in their own way.
Read More: Get 100% Accurate Apex Learning answers and Assistance- January 2023
Finding it difficult to complete your D2L assignment or D2L homework? Worrying about getting prepared for your D2L quizzes? Don't worry, we are here to assist you. Contact Creative Savants now and secure D2L Brightspace assistance.
D2L Wave for Organizations
Business organizations can now use D2L wave platform, to train their employees and to polish their skills. D2L eLearning helps the organizations in improving their company's sustainability chances and in improving their employees' performance, via engaging them in continuous learning practices.
Looking For The Reliable Solutions?
Click Here To Get Customized Services
Moreover, D2L connect can be used by these organizations for making important announcements and to communicate with their employees.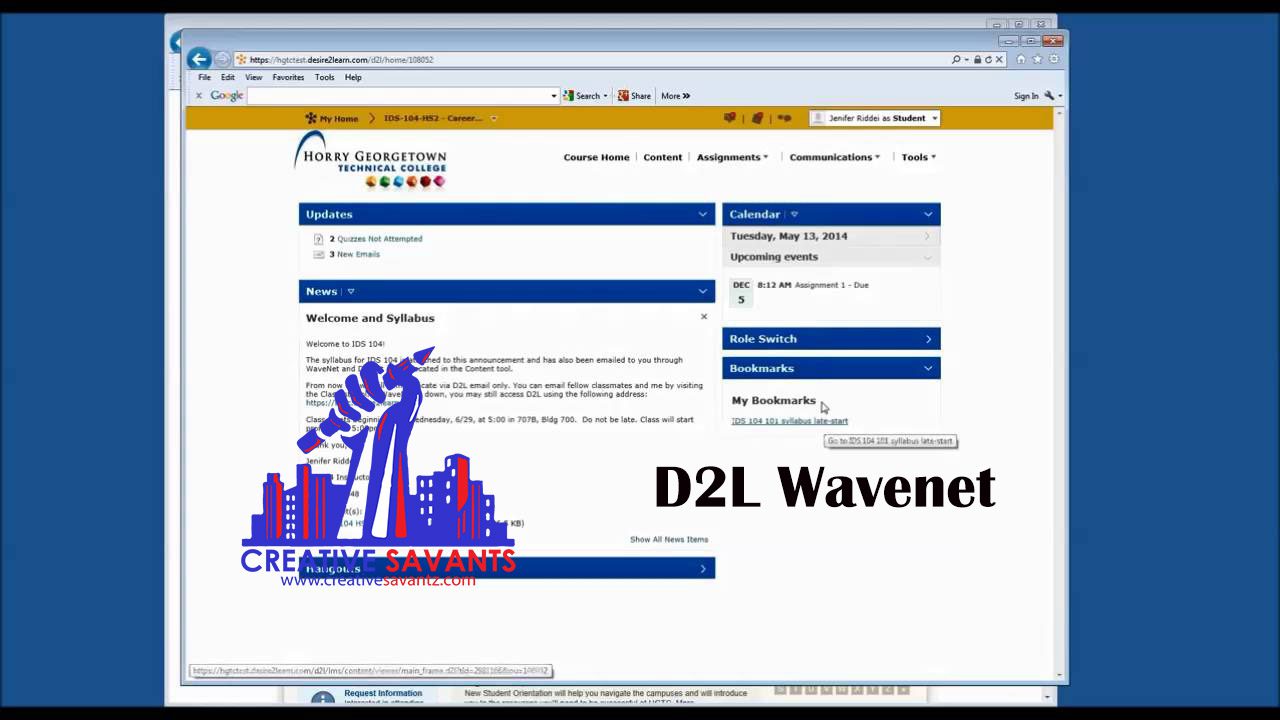 D2L Brightspace LMS Solutions
Online learning can be very beneficial for students, however, it can also be challenging to manage your courses without professional assistance. Maintaining grades, along with managing your personal undertakings can drain your energies.
Finding D2L Brightspace solutions is only possible after the exam, when the teacher allows you to evaluate your performance. Also, getting reliable solutions for your D2L assignments online is impossible. So how can you secure D2L Brightspace LMS solutions? Well! Not by searching online. The easiest way out is to hire a professional academic writing agency like Creative Savants to manage your D2L LMS portal.
You can now secure reliable solutions for your D2L Brightspace assignments, quizzes and tests by hiring our experts and subject specialists. Improve your grades now, by getting expert advices and content provided by the expert writers.
Get your D2L Brightspace Student Portal Managed by Expert
Finding it complete your daily tasks at D2L elearning platform? Students often stress about missing deadlines and securing good grades in their class assignments. But now you can set yourself free with the help of our experts. Creative Savants has a team of experienced experts, well-versed in managing digital platforms like D2L, Blackboard, Moodle and others.
Read More: An Easy Guide To Secure Penn Foster Help Online
Contact now to hire our experts, who can manage your D2L student portal, on your behalf. Stay connected with your social circle and partake in your family activities, while we deal with your D2L LMS activities.
Get D2L Brightspace Assignment Help from Professionals
Feeling exhausted at the hands of your D2L assignments and tasks? Worried about lagging behind in your studies? We understand that academic activities can be extremely overwhelming for students, especially when they are struggling emotionally and physically. But, you need not to worry about your academic challenges anymore.
The tension which students take for their academic activities, affect their lives in every way. Our professionals are available 24/7 to assist students in learning new and difficult concepts, writing assignments, and managing quizzes, tests and exams.
Trust Creative Savants for D2L HELP
Working from many years, and after serving huge number of students from all around the globe, Creative Savants has made its mark as one of the leading academic writing agencies in the world. We have a team of experiences writers, who specialize in assignment writing services, copywriting, professional writing, website content development and dissertation writing services.
Read More: Brightspace for K-12 Training
We also offer reliable solutions for a wide range of digital learning platforms including, Mathxl, CUNY, Labster, Edgenuity, Aleks, Coursehero, Chegg, James Madison, Mystatslab and Aplia homework just to name a few.
Choosing Creative Savants hold countless benefits in terms of quality, affordability, and responsibility. We offer:
Get D2L Brightspace support from Creative Savants to uplift your grades graph and to complete your degree with good grades and scores.
FAQs
What is D2L Brightspace?
D2L Brightspace is an interactive tech-based product that manages learning and teaching processes in educational institutes. It allows the instructor to manage their student's activities, track their overall performance and distribute class material without any hassle.
Does D2L Brightspace have a Lockdown Browser?
LMS D2L Brightspace allows the teachers to use proctored browser to take assessments online. This lockdown browser restricts the students from opening any other page, or cheating content online. So, taking online D2L quizzes and tests is not a problem anymore, as teachers can easily monitor their students' activities, while they appear in tests.
WHY D2L?
Digital LMS systems and software have become highly popular among teachers and institutes for effectively managing their teaching and learning related activities. D2L Brightspace has digitized learning activities, making them manageable and flexible, along with relaying real-time performance report that be used by the learner to work on their weak areas.
Are D2L and Brightspace same?
D2L is a company that offers solutions to schools, colleges, institutions, and organizations to manage their learning and training processes. Brightspace is a product of D2L company, which deals with providing LMS solutions to educational institutions.
Is D2L Similar to Blackboard?
In terms of providing learning management systems, D2L and blackboard are quite similar to one another they allow institutes to digitally manage their teaching and learning activities. However, in terms of popularity and customer statistics, Blackboard is more advanced and popular in comparison to D2L Brightspace.