Teaching and processes have been altered post-COVID-19, due to the advent of online/digital educational platforms. These systematic and highly accessible mediums have taken the world by storm, as teachers cannot only engage students through a range of interactive activities and tools but also assist them in handling the pedagogical practices without any added hassle or stress.
Online platforms like Moodle LMS have eased the learning processes, allowing universities and colleges to handle the teaching practices in a timely manner. Moodle employs technology to create content, alter it as well as develop a learning schedule for students as per the requirements of the course.
However, for some students managing Moodle LMS can be quite nerve-wrecking. Not a lot of information is available and hence we have compiled all the information in this article, so you can easily learn the right way to use Moodle and get a know-how of all the authentic online sources that you can reach out to, for managing this unique platform for you.
Introduction and Overview about Moodle LMS
Moodle is an online learning management system that aims to transform the traditional learning milieu, allowing instructors and teachers to diversify pedagogical activities for their students. Different universities have their own Moodle accounts to systematize their teaching approaches and keep students on track.
For instance, University of Illinois uses its own Moodle uiuc, to provide students with digital information related to their course activities and curricula. Similarly, many other universities use ISUS Moodle, NCSU Moodle, and Moodle bhcc, etc.
Read More: Discover LMS features that help you teach your way
There are countless benefits of using Moodle LMS such as it allows the instructor to develop well-organized, accessible, diversified, and up-to-date courses for students in line with their educational needs. Teachers can easily evaluate student's performance as well as keep a tight check on pending assignments and quizzes. Moodle LMS has an activity dashboard, alert/notification feature, access controls, activity tracking feature, ad hoc reporting tool, attendance management tool and audio and video recording feature.
Looking For The Reliable Solutions?
Click Here To Get Customized Services
Are you looking for someone to help you better understand Moodle or to manage your homework and assignments on Moodle LMS? Don't worry, as we have got your back. Creative Savants has a team of highly qualified Moodle experts who can assist you in improving your grades and managing your learning activities like a PRO.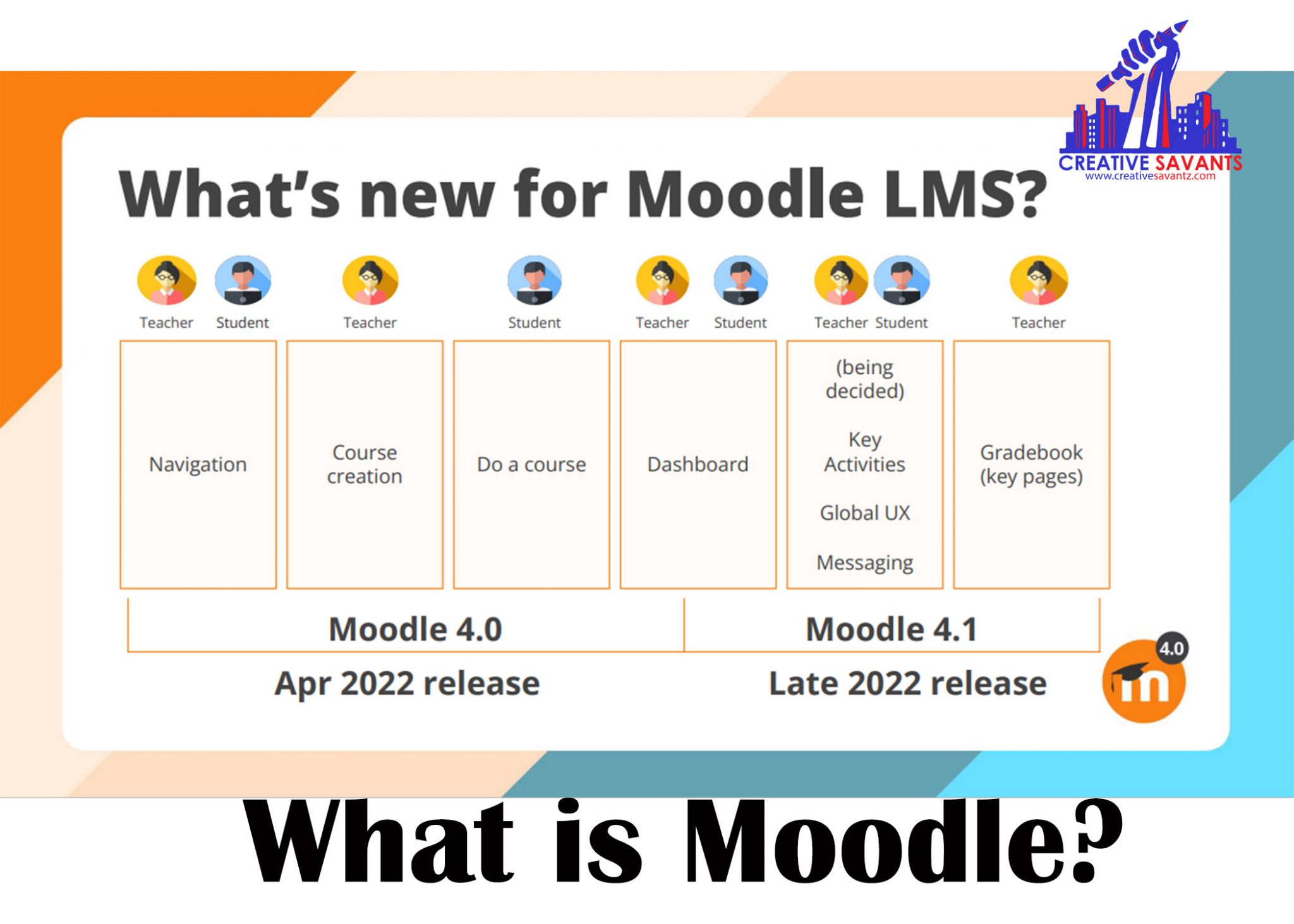 What is Moodle LMS?
Moodle stands for Modular Object-Oriented Dynamic Learning Environment. This is a software, which helps colleges and universities to construct their own online educational frameworks and systems. Moodle allows them to reach out to their students around the world, without any added hassle.
Read More: Laredo College: Get Information and Academic Assistance- February 2023
Moodle LMS facilitates universities and college to make their own e learning Moodle, where they can easily set their teaching goals and activities based on their students' needs as well as on their own teaching requirements. Some common examples can include ISU Moodle for Idaho State university and Moodle ulm for University of Louisiana, Monroe.
Moodle makes learning processes highly manageable and trackable. Students can simply upload their assignments and tasks online through their Moodle login, allowing teachers to provide instant feedback.
Moodle LMS Login
Different people can make accounts on Moodle for different objectives, such as Moodle student login, Moodle educator login, or Moodle employee login, etc. It allows the user to generate a unique login ID and Password, and has a user-friendly interface so you easily navigate the Moodle dashboard.
If you are a student and looking for ways to assess your course details via Moodle sign in, visit the Moodle website to search for your university courses. After locating your university, login to your account and search for the course you are looking for. Here you will get a general overview, the learning outcomes and all other related information, provided by your instructor.
Although teachers can invite their students to the Moodle courses, by using the manual enrollment feature. However, if you have not got yourself enrolled into the course yet, then you can find the course from the search bar and get yourself enrolled by applying with the help of Moodle enrollment key.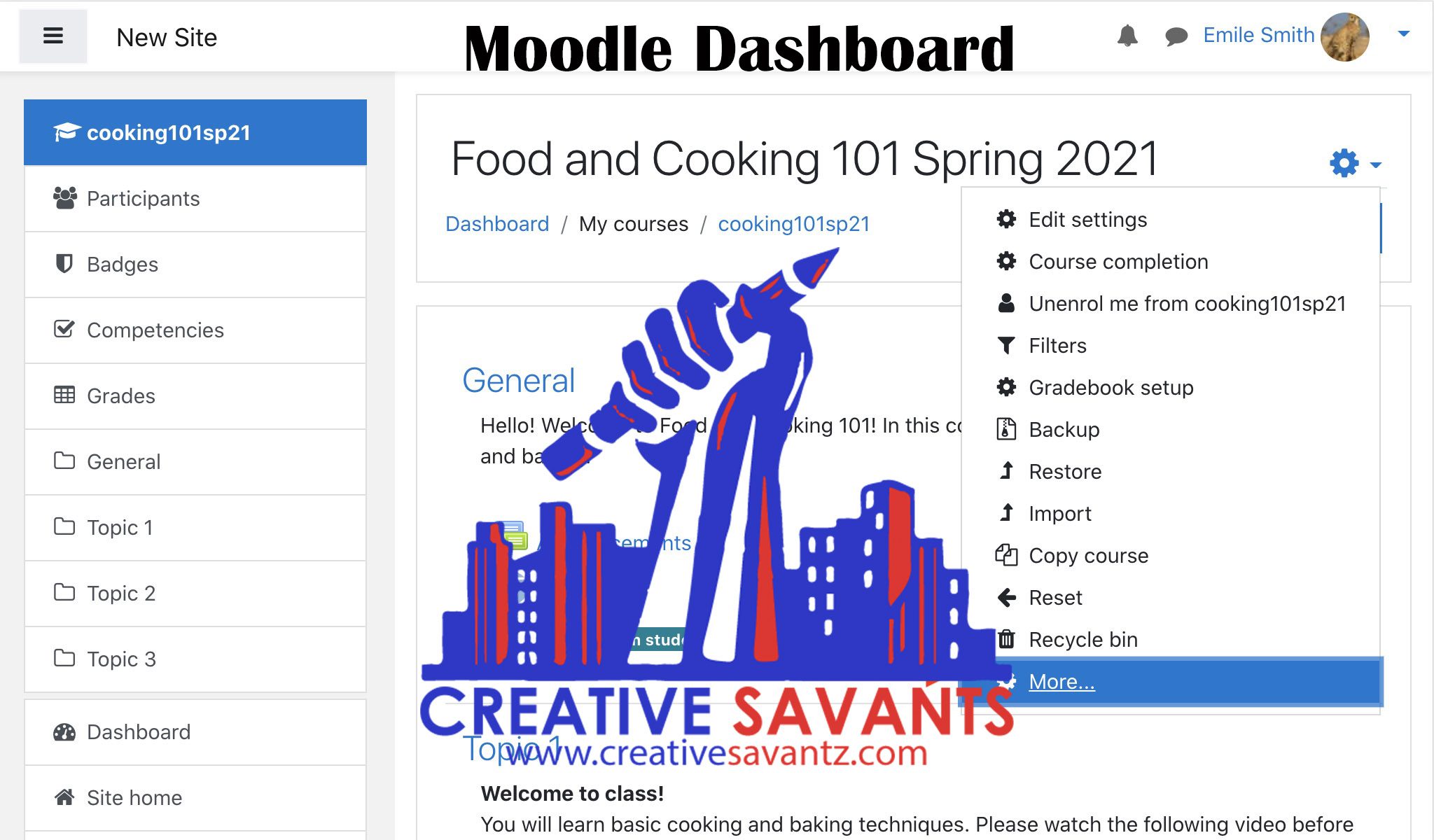 Moodle LMS for Students and Teachers
Moodle Learning management system is beneficial for both students and teachers. While it assists teachers in managing their students' activities online, it also allows students to track their learning activities and follow their instructor's guidelines religiously.
Moodle login for teachers, allow them to set their teaching goals by systematically adding their teaching activities and tasks for students. They can easily track the schedules for their courses at Moodle course page. Similarly, they can engage their students in advance for the upcoming events or activities, including Moodle quizzes and Moodle assignments, etc.
Looking For The Reliable Solutions?
Click Here To Get Customized Services
Read More: Get 100% Accurate Apex Learning answers and Assistance- January 2023
On the other hand, for students, it makes easier for them to track their performance and to get themselves ready in advance for the assessments and learning outcomes. Moreover, it keeps them updated about the learning activities and schedules.
If you are using uni Moodle for your university courses and finding it difficult to manage your activities, feel free to contact us and hire our experts for assistance.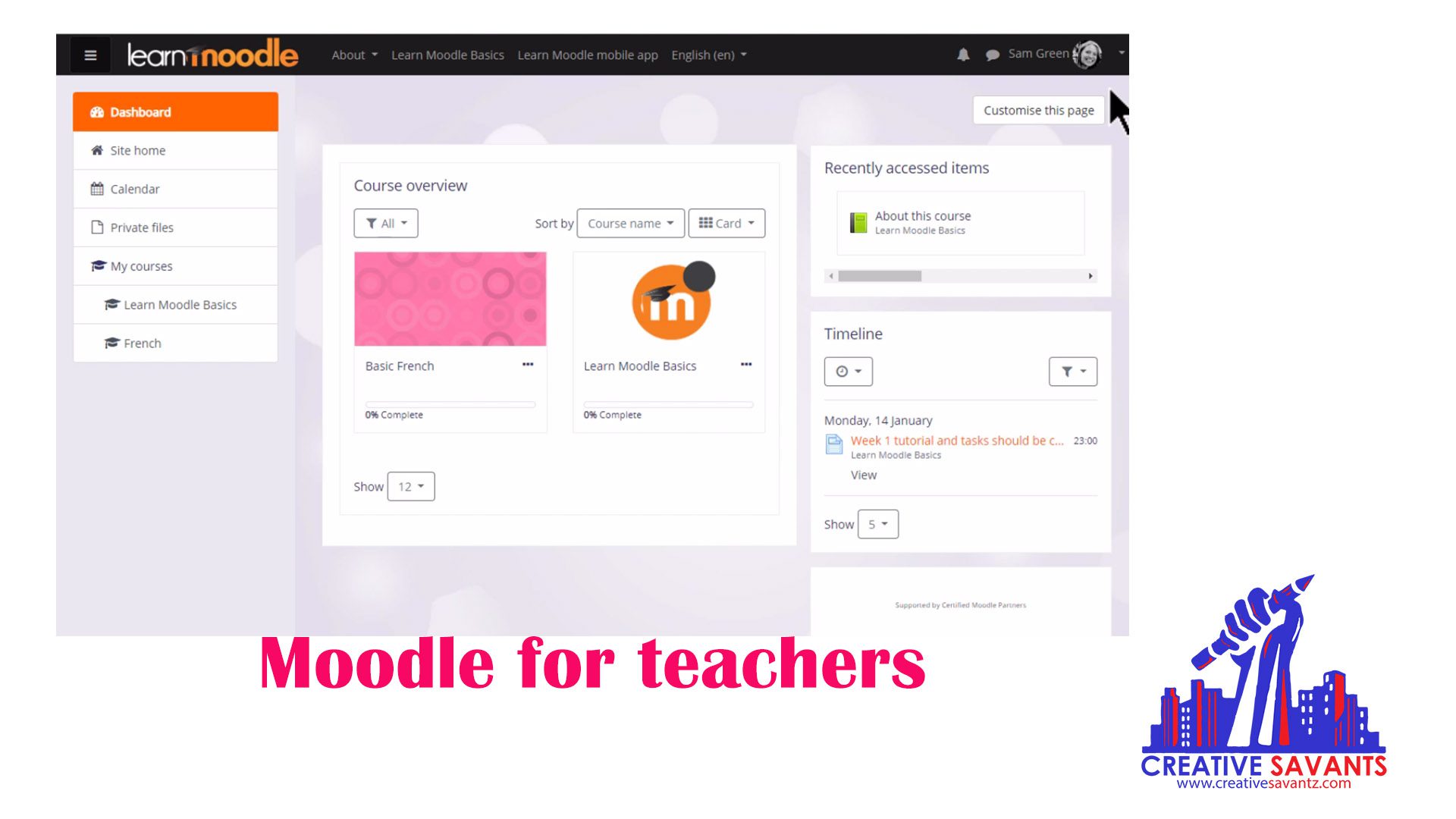 An Overview about Moodle LMS Assignments
Assignments at Moodle LMS can be graded as well as non-graded, depending on the instructors' choice. The educators can engage their students into different Moodle assignments and tasks, and can provide them with the feedback on their work.
Moodle page allows teachers to make their assignments available to students online. Similarly, students can access them and check the submission date, grading system, and the rubric. Afterwards they can submit the assignments before due date to get them checked.
The feedback provided by the teacher can either be made available to the entire class or to each student individually. Also, students can submit assignments in both written and audio/video form, depending on the assignment's requirement.
At times the Moodle assignment or Moodle LMS homework can become problematic for the learner, as it requires timely submission, full command over the LMS system and a disciplined approach.
Are you worried about your upcoming assignment, as you lack preparation due to your busy routine? If yes, share your details with Creative Savants and let our experts manage your courses on your behalf.
Do I Need Assistance for Managing Moodle LMS?
Managing your Moodle LMS account is much more than checking assignments, as it also requires you to keep a check on submission dates, teacher feedback and your performance indicators to secure good grades at the end of the course.
Moodle Learning management system encompasses a range of activities and learning schedules that play an imperative part in your success or failure as a student. Postponing your class assignments or quizzes cannot only affect your results but can also push you behind in the grades race.
Read More: James Madison High School Help And Answers Online
Bear in mind that using such platforms, make teachers more rigid about students' performance, as they expect much from them. Providing students with the tasks and Moodle tests in advance makes them expect good from the students. However, students may find it difficult to manage the activities and routine tasks on time, and may feel the need to get help from others. Remember, getting help from others require you to choose a reliable source, such as a person who is much knowledgeable about the Moodle courses.
If you are also looking for someone who could manage your Moodle LMS schedules and courses for you, then simply contact Creative Savants, and hire our expert. Now managing your assignments and submitting them on time is not a big deal at all.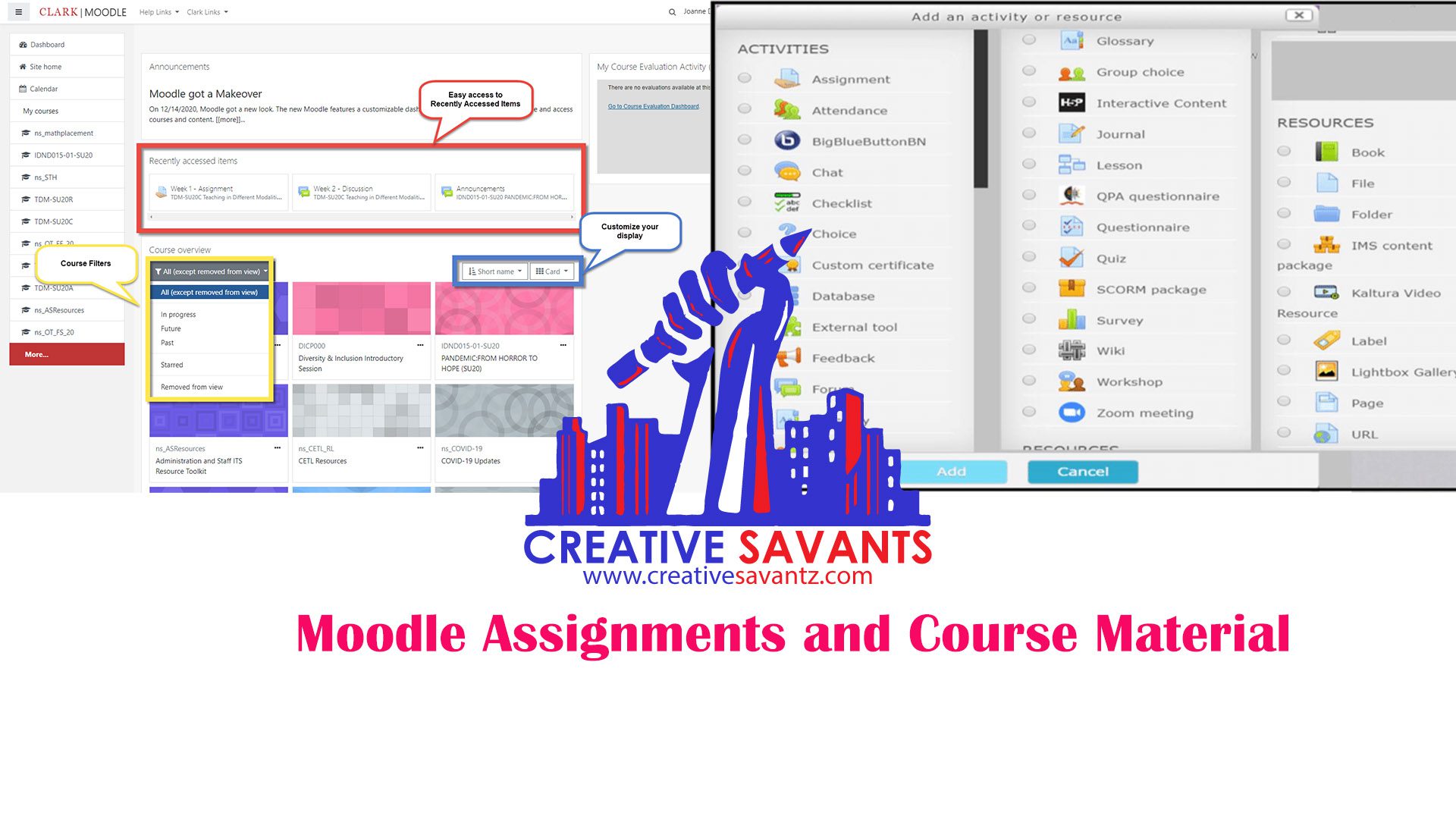 Can I Get Reliable Moodle LMS Help Online?
Finding a reliable source to manage your Moodle LMS can be a time-consuming task. Several academic writing service providers are available online, however, they might cost an arm and a leg for low quality plagiarized writing services. Instead of wasting your time in search for reliable sources, look for someone who has years of experience and an extensive clientele in different parts of the world.
Creative Savants has been working for last two decades and is one the most reliable homework service providers worldwide. We have an extensive clientele that can vouch for our services in terms of quality, on-time delivery and affordability.
What Services Creative Savants Offer Related to Moodle LMS?
Creative Savants is a leading professional writing agency that specializes in assignment writing, copywriting, professional writing, website content development, proofreading and editing and dissertation writing. We also manage online and digital platforms such as Blackboard, Aleks, Edmentum, IXL, Mystatlab, Mymathlab, Coursehero, Straighterline, Pearson, Canvas, D2L, Hawkes Learning, DeltaMath and Myopenmath just to name a few.
So, you must be wondering what kind of services, we offer related to Moodle? Well! At Creative Savants, students can opt for customized services as per you needs and requirements. Some of these services include:
Hire Someone to Get Moodle LMS Assignments Done On Time
Finding an assignment difficult, or just lack time to complete it? Worried about losing grades for not submitting assignments on time? Here is the solution for you: now you can hire someone to do your Moodle assignments on time.
Yes! Creative Savants has a team of professional writers, who not only have a complete command over writing, but are also expert in their respective fields of study. Simply share details related to your assignment, such as the rubric and requirements and let our experts handle them.
Pay Someone to Manage Moodle LMS Login
Stuck at something, but over-burdened with the pending Moodle LMS task or assignment? Finding it difficult to manage Moodle homework on time, because you have other stuff to do? We have an easy solution for you.
Provide your Moodle login details to are team, and let them handle your tasks on your behalf. This way you need not to worry about completing your assignments personally or missing any deadline. Our expert will manage your tasks on a timely basis and will submit them without getting you bothered.
Get Customized Services for Outstanding Grades at Moodle LMS Account
You must have heard about customized services, but what do they mean? Well! Try Creative Savants and then you will know. At Creative Savants you can get customized services, which will suit your needs and requirements.
Starting from the beginning till the end, you can customize the service, molding it as per your needs. Such as additions in terms of your writing style or teachers' instructions, or using a specific technique or software, etc.
Get Your Quote Now
Benefits of Choosing Creative Savants for Learning Management System Moodle
Have you ever experienced getting services from a writing agency, who provide low quality work and later refuse to cooperate for satisfactory solutions? If not, then save yourself from such companies and services.
Choosing Creative Savants hold countless benefits in terms of quality, affordability, and responsibility. We offer:
High quality, reliable content for your Moodle LMS assignments and homework
100 percent unique and original content for your Moodle LMS assignments and homework, with a free Turnitin plagiarism report
Customized services of your choice, based on your requirements and needs
Assignment writing, thesis writing, copywriting, website content development, business writing, and other kinds of writing services, at highly affordable rates
Reliable solutions for a wide range of digital learning platforms including, Blackboard, Aleks, Edmentum, IXL, Mystatlab, Mymathlab, Coursehero, Straighterline, Pearson, Canvas, D2L, Hawkes Learning, DeltaMath and Myopenmath just to name a few
A team of highly qualified professionals, who are expert in dealing with a diverse range of subjects and courses.
Get surety about the quality of your work, and get your work edited until you get satisfied with the work
Read More: Get IXL Answers from Reliable IXL Helper Services- January 2023
FAQs
What Does Moodle LMS Stand for?
Moodle stands for Modular Object-Oriented Dynamic Learning Environment.
What Is Moodle in Simple Words?
Moodle is an online software or learning management system, which allows the instructor to formalize and organize their teaching strategies, by providing students online learning schedules. This includes all sorts of activities and tools, such as acquiring course details, using performance tracking tools and timely submission of assignments.
How to Use Moodle LMS?
Every university or college has its own Moodle system, which can be assessed with the help of a unique login id and password. By logging in to their Moodle sign in, students can get access to class activities and all sorts of course related information provided by their instructors.
How to Find Courses in Moodle LMS?
Students can find their courses by logging in to their Moodle accounts. After logging in, they can select the All courses options at Moodle dashboard and open all the available courses.
What are the Uses of Moodle LMS?
Moodle is an online education or learning management system, which enables teachers and students to access course material. This e-learning platform is mainly used to systematize the learning activities and engagement of students at the comfort of their homes.
Does Moodle.com Provide Content for both Students and Teachers?
Moodle works mainly to provide teachers with an online platform, where they can upload their learning schedules and content. Unlike other platforms which offer their own courses and certificate programs, it provides the system or software where data can be stored and can be shared with the students to make their educational processes aligned.