---
How to Use Grammarly to Improve Your Writing Skills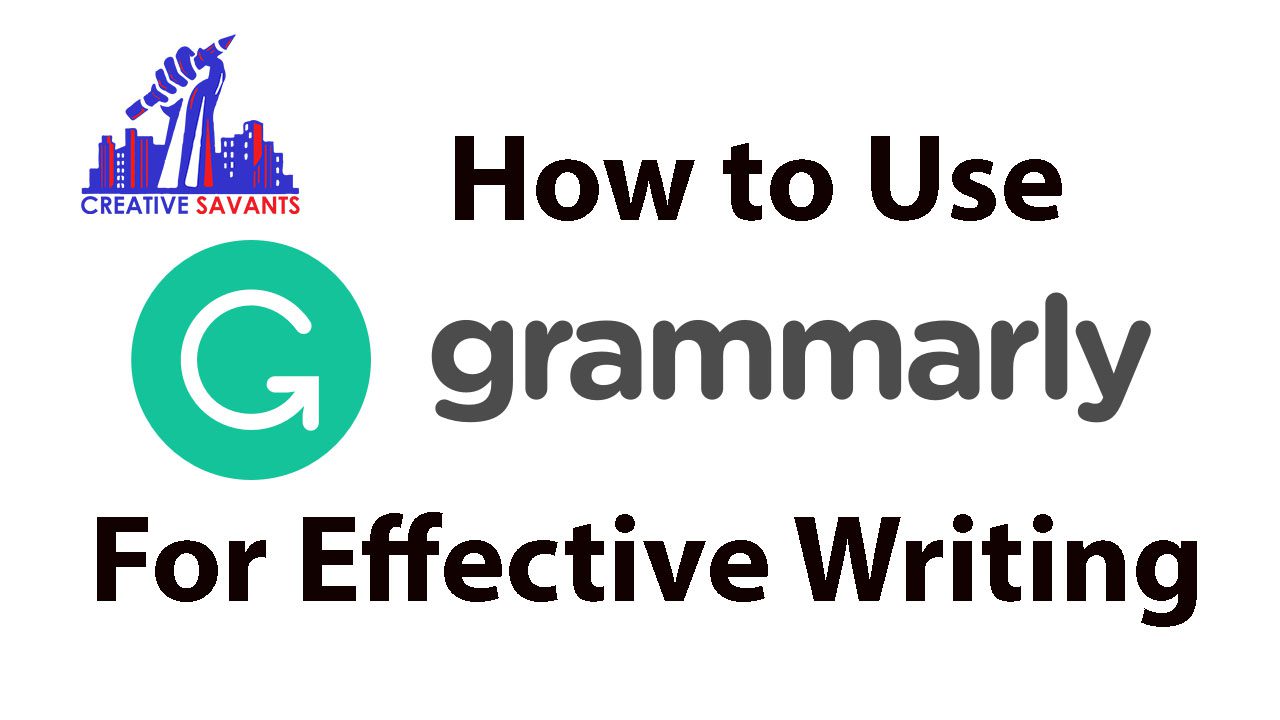 Grammarly is one of the favorite language editors in contemporary times. From correcting our spelling mistakes to suggesting improvisations in our text, it is an excellent writing tool for students, researchers and writers. We rarely see grammatical errors in our writings which is why editing and proofreading apps such as Grammarly can help us improve our work before sending it to our professor, editor or even boss.
Several articles and tutorials are readily available on the internet related to how to use Grammarly to improve our writing skills. However, this information is scattered and hence this article is your guide to get a better and detailed know-how of this professional editing software.
In this article, we will give you an overview of how grammarly works, what tools and features it offers to its users, how well it works across different devices and apps and everything else that you would be interested to know about this handy software.
What is Grammarly?
Grammarly, also deemed as your "Free Grammar Assistant" is an app or extension that works in your browser to check grammar and spelling errors in real-time, through a wide array of digital platforms such as Facebook, Microsoft Word and WordPress. It also suggests synonyms and acts as a thesaurus, along with improving sentence structure, pinpointing punctuation and active passive voice issues and checking plagiarism in the document. This handy tool allows you to work on your style, tone and clarity so you can get rid of excessive passive voice usage, poor sentence phrasing and much more.
Is Grammarly Free?
Grammarly has two versions. While the free version allows the user to access some of the prominent features of the app, the Grammarly Premium version ensures that your writing is comprehensive, engaging and easy-to-understand for the reader. The Grammarly Premium offers a paid upgrade and encompasses over 400 different types of features and writing checks to make your content error free. This version provides diction improvement suggestions, gives citation suggestions and also helps in detecting any kind of plagiarism in the text. Following are the details for the Grammarly plans available for individuals and businesses:
Free Version (Basic Writing Suggestions)
Premium for Individuals (Works on style, tone and clarity improvements)
Premium for Businesses (Professional communication for building effective teams)

Spelling
Punctuation
Grammar

Tone adjustment
Rewrite clear and focused sentences
Word choice
Fluency
Additional advanced suggestions
Plagiarism detection
Formality level

Priority email support
Brand tones
Style guide
Snippets
Account roles and permissions
Analytics dashboard
SAML SSO (for accounts with 50+ users)
How Does Grammarly Work?
There are several ways to check your spelling mistakes, however, not a lot of tools or apps are available to turn your boring writing pieces into engaging and interactive ones. Grammarly ensures that your writing is not only correct but is also clear, precise and readable.
The algorithms flag of the app highlights potential issues in the written file and suggests different changes related to grammar, usage, spelling, style, punctuation and wordiness. It also explains the reason behind each decision, so you can make informed choices and can learn the right ways to correct your writing issues.
You can install the free Grammarly version as a browser extension which will help you to improve your content on almost every website that you access. The green logo of the app will be visible on your desired text field. Moreover, you can also copy and paste the content in the Grammarly desktop app.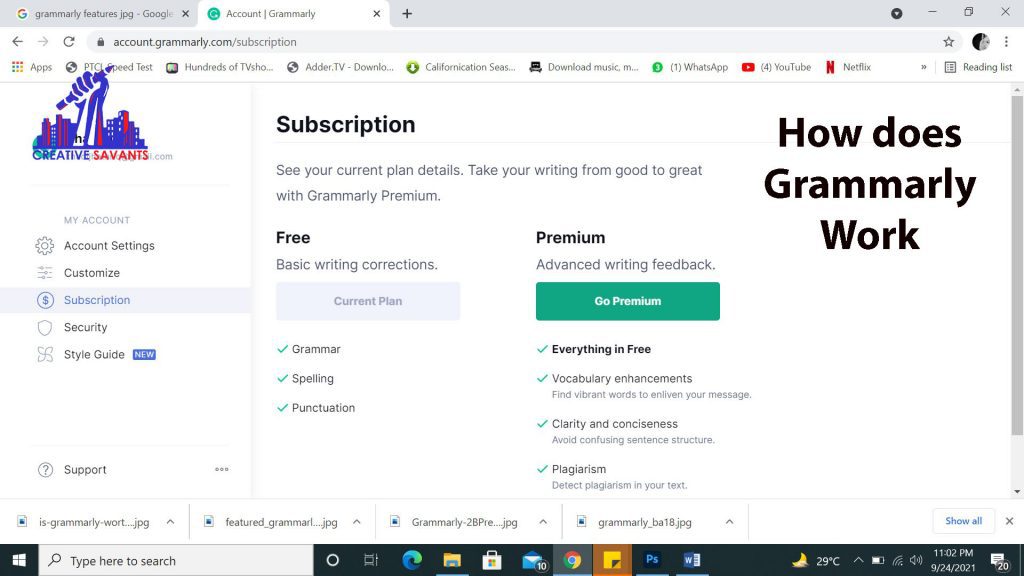 How to Use Grammarly in Word?
The Grammarly editor is a much robust option than the inbuilt native Microsoft spell-check. Grammarly for word not only pinpoints grammar, punctuation and spelling mistakes, but also helps you improve your writing style to write engaging, convincing and interesting writing pieces. This means that being a student you need to know how to use Grammarly in Word.
Adding Grammarly to Word is a pretty simple process. A dedicated Grammarly app is available for Microsoft Word and Outlook users. You need to follow the below-mentioned steps to install Grammarly for Word on a Windows computer:
Firstly, log into your Grammarly account
Download the add-in of Grammarly for Microsoft Office
Allow the installer wizard to run on your desktop
You can now download Grammarly for Word or Grammarly for Outlook versions. You can also download both the versions
After completion of the installation process, Grammarly will appear in your Microsoft apps. If you wish to launch it, open the Microsoft word program. If this program is already open on your computer, you will have to restart the program first
If you wish to use Grammarly in word for Mac OS, follow the below-mentioned steps:
Open the Microsoft Word application
Go to the insert menu and select store or add-ins
Type Grammarly in the search field and click add after finding it in the listing
This will add the Grammarly tab to Word which can be used to elevate the diction and style of your documents.
How to enable Grammarly in Word
After installing the app, here's how you can enable Grammarly in Word:
Firstly, open a new document in word. After the installation, the add-in will automatically appear
Grammarly tab will appear on the top menu. Click the enable Grammarly button and you will start getting real-time suggestions in your word document
Now an open Grammarly button will appear and once you click it, you will land in the Grammarly sidebar
How to Use Grammarly in Google Docs?
Google docs has its own grammar and spell checker, however, it still lacks some of the features offered by Grammarly. Till 2020, Grammarly for Google Docs was just available for premium users only, but now it is available for both paid and free users.
Unlike Word, Grammarly does not offer a dedicated Google Docs Version to users. You need to install the Grammarly Editor for Chrome which automatically adds suggestions into the Google Docs as well. You need to follow the below-mentioned steps to add Grammarly to Google Docs:
After getting the Grammarly chrome extension, open any Google Docs document. An icon of Grammarly will appear in the bottom right corner
This check will be running all the time, however, you can see suggestions by clicking the icon. You can also adjust the text goals from the option given in the sidebar
The bullseye icon on the top right corner of the page can help you set your target audience, select formality, tone, domain and intent
Grammarly works pretty well in Google Docs, however, occasional glitches have been reported by users. This beta-version can cause certain issues, but still Grammarly google docs version can help you get rid of passive voice issues.
How to Use Grammarly on Chrome?
The Grammarly Chrome extension allows the user to edit and proofread content online. From emails to social media posts, you can check grammar and spelling errors and improve your writing. You can follow the below-mentioned steps to get Grammarly add-on on Chrome:
Visit the Chrome web store and select the extension option. Now type Grammarly in the search bar and select the app from the listing
To install the app, open the listing and press the "add to chrome" option. This process might take some time, but now you will be able to check your content online
After getting the extension, the icon of Grammarly will appear in the top bar. Click this button to set up your app
To see the errors for fixing them, locate the assistant icon on the bottom right side and click it. This will automatically underline and explain the problems in the text in the sidebar. To accept the recommended change, click on the suggestion
How to use Grammarly on extensions
Grammarly Premium Functions:
Double click on any word on a website and Grammarly will show the definition of the word
Automatic spelling correction, as any misspelled word shall be corrected immediately
Different language preferences are available. You can choose American, British or Australian English
How to Use Grammarly Desktop App?
Grammarly also offers a desktop version app for its users. In the desktop version, you can set up your profile as per your preferences, along with access to a personalized dictionary. To install the Grammarly desktop app, you are required to:
Visit the website: Grammarly.com to download the application. Different versions are available for Windows and Mac users
The app will be automatically downloaded on your device. After getting the .exe file, run the installation wizard
Complete the app's initial set-up which is pretty quick and easy
Now you can drag and drop different documents in the app and can run free spelling and grammar checks. You can also convert to the premium version to get additional style, tone and clarity suggestions. The program will update automatically and you can always work on the latest version.
How to Use Grammarly on Mobile?
The Grammarly keyboard app will allow you to check your messages and emails without any hassle. To get Grammarly on mobile, you need to:
Open the Google Play Store or Apple App store to download the mobile version of Grammarly app
After installing the app, open the login page and make your profile. If you already have a profile, enter your credentials in the app. You can also use your email id, Google account and Facebook account to log in
The Grammarly app acts as a virtual keyboard and hence you will have to tap add Grammarly Keyboard option to turn it in. Then, look for the Switch Input Methods options and check the box right next to Grammarly. Now click "got it" and use Grammarly on your mobile phone
After installing the app on your phone, the keyboard will automatically pinpoint grammar and spelling errors, along with suggesting improvements while typing. Common typo errors will be corrected automatically. Majority of grammar issues will appear as suggestions such as using a different proposition, or changing the verb tense just to name a few. Also, the mobile version of the app does not correct language issues like other versions, but still it is one of the best mobile proofreading apps.

Grammarly's competitors:
Grammarly is one of the most popular and widely used app or extension to get rid of grammatical errors in your writing. It helps in simplifying the writing process by providing error-free, correctly punctuated and coherent written samples so you can impress your teacher or boss. Several other alternative tools are also available in the market for writing and proofreading purposes. These alternatives are a good option if you are looking for some free versions, as Grammarly pushes its users all the time to upgrade to their premium plans. For some people the Grammarly Premium version can be costly.
If you are a pro writer the premium version of Grammarly can be a good option. However, if you're just a student who wishes to remove his/her grammatical and spelling mistakes from assignments then free trial plans are the best option, before you decide to buy a particular app. Some of the leading alternatives for Grammarly are:
White Smoke
White Smoke uses Artificial Intelligence to check Grammar and spelling mistakes. It detects errors so the user can develop their written skills and can become pro writers. It also proposes suggestions, so you can pick the best suggestion and apply it in your writing. White Smoke uses Natural Language Processing couple with AI and different algorithms to access texts and pinpoint even minute mistakes.
The latest version of the software has improved the over all user experience, with a brand new layout and loads of content-related updates. Some other features that it offers include translator, punctuation checker, style checker and spell checker. White Smoke is your perfect partner, if you are aiming to write flawless content.
ProWritingAid:
ProWritingAid offers a range of editing and plagiarism checking services to its users. It offers a grammar checker tool and style editing tool so you can improvise your writing skills. This personal mentor is your true writing coach and is accessible in Google Docs as well as all other online platforms. It provides in-depth reports, including over 20 different styles and types of reports to access your writing skills. It can easily integrate with Microsoft suite, Apache Open Office, Google Chrome and Docs and Scrivener just to name a few.
ProWritingAid's thesaurus gives word suggestions so you can explore different alternatives for each word. The word explorer makes it easier to find the right words from different dictionaries, along with their definitions. Also, the manuscript editing software to pinpoint grammatical errors highlights repeated words, gives style suggestions and help you visualize long sentences and their impact on the reader.
Ginger
Ginger software was launched as a start-up that uses Natural Language Processing to give suggestions to improve documents and other types of written communication, along with developing English speaking skills. It helps the user to write faster and work on their grammar and punctuation, as it automatically detects any mistakes in the writing. Ginger works well on almost all platforms such as web, desktop and on mobile phones.
This software offers several features to its users such as the sentence rephraser tools that help you write original and unique text. The dictionary feature suggests new words, while the translator provides explanations for difficult words. The personal trainer works as your English language teacher and allows you to improve your oral communication. The Emoji feature allows you to express your true feelings, while the word predictor assists you in increasing your word typing speed. The only con of Ginger is that it does not work in Google Docs.
Sapling
Sapling is a grammar checking tool that is powered by AI. This is your true writing assistant, as it pinpoints 60 percent more language related issues than other grammar and spelling checking apps and software through its machine learning system. Like Grammarly, it works as a browser extension and helps you polish your written documents. It works on all text-based business and web platforms such as Zendesk, Gmail and Salesforce Lightning.
Sapling offers different features including team-based configuration and control, browser extensions on Chrome, Firefox and Edge and options to work on Google Docs, Outlook and Google Slides. The pop-up feature allows you to phase sentences and phrases for quick checking, while the software has the ability to learn from your actions over time and gives relevant suggestions. The only con of the software is that it does not offer extensions for mobile and safari users.
PaperRater
This web-based spell and grammar check has been developed for students and learners to perform well in their class assignments and review their papers. This grammar check even pinpoints the slightest mistakes in text and its proofreading feature gives valuable suggestions to users to improve their writing skills. PaperRater provides instant reports through Artificial Intelligence and Data Science.
PaperRater offers different features including plagiarism detector, vocabulary builder and an automated scoring system. The grammar and spell check gives instant real-times feedback and instructions for writing, as well as definitions and examples to improve your writing prowess.
Grammarly Plagiarism Checker
Grammarly is popularly known as a grammar and spell check app. However, it can also be used to detect plagiarism from websites as well as from ProQuest's academic databases. This free plagiarism check can allow you to avoid any duplicate content in your blogs, articles and assignments. Grammarly's Premium plagiarism check not only highlights the passages that contain duplicate content and needs citations but also gives an account of the actual resources that you need to credit to use them in your writing. This useful tool can be very handy for students who want to create original, engaging and plagiarism-free work on a daily basis.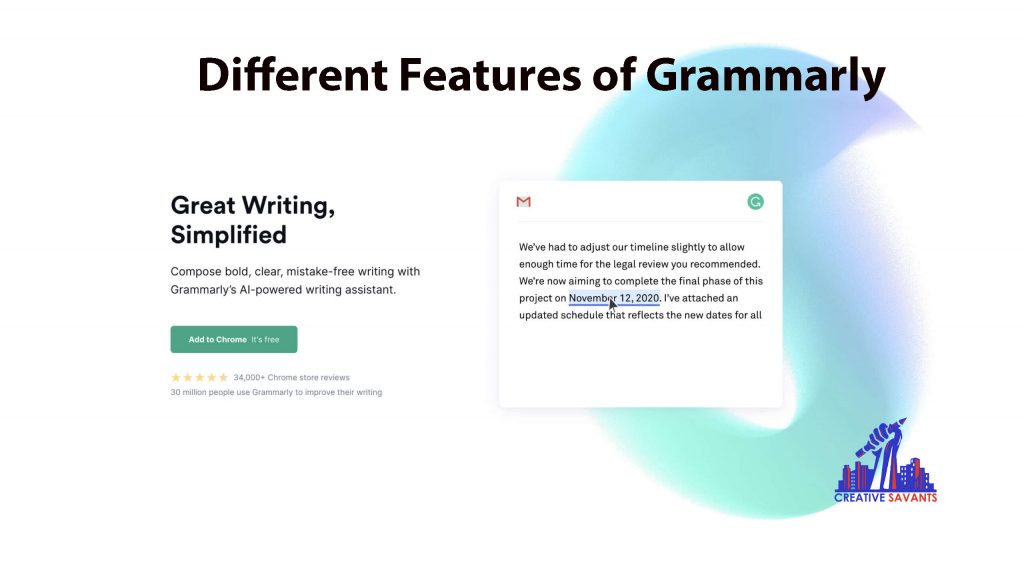 Features of Grammarly Plagiarism Checker:
Plagiarism detection is one of the features of the Grammarly Pro account. This means that any user who upgrades from free to premium Grammarly account, can get automatic access to this handy tool. This plagiarism detection tool can check your documents against billions of documents, research papers, essays, blogs and articles. It also offers browser extension options for Firefox, Chrome and Safari.
Grammarly plagiarism checker works well with both Android and iOS devices and is available for macOS and Windows users. However, this tool works with a regular internet connection only and cannot be accessed without it.
The premium Grammarly plagiarism detector allows the user to get a similarity percentage as well as information about the URL. It pinpoints advanced level spelling mistakes, a feature unavailable in the free version of the app which provides access to some basic grammatical and spelling mistakes only.
Grammarly plagiarism detector promotes safe web practices and protects your personal information such as username and password. However, it is advised to use different usernames and passwords for premium and free versions. Grammarly has updated its privacy policy and now does not take any responsibility for data theft caused at the hands of hacking.
How Grammarly Plagiarism Checker Works?
Grammarly plagiarism checker allows you to compare your text with over billions of web pages and academic papers that are stored in ProQuest databases. When any sentence of paragraph of your text matches with some other online written source, it highlights it as a plagiarism alert.
Grammarly free online plagiarism checker allows you to detect plagiarism instantly, along with highlighting grammar and other writing-related issues in your text. The premium version flags different sentences and gives the information about the reference or the source. It also presents an overall originality score, with some advanced level corrections and feedback.
Is Turnitin a better plagiarism checker than Grammarly?
Turnitin is one the most popular plagiarism checker software in the present times and is without doubt a solid competitor for Grammarly. Academic plagiarism software is required to have multiple powerful features which are absent in Grammarly plagiarism detector. Grammarly lacks some of the prominent features required by students and researchers. It does not allow users to submit a bulk of assignments and carry out side by side comparisons. Grammarly does not provide a downloadable plagiarism report to its users.
Get Free Turnitin Plagiarism Checker Report From Our Website: CLICK HERE
Turnitin is a very good alternative for Grammarly Plagiarism detector and has been rendering services to the academic community for more than 20 years. Turnitin is a plagiarism detector that allows users to check copying and citation mistakes in their writing. This originality checker compares documents against a massive amount of text available in its databases.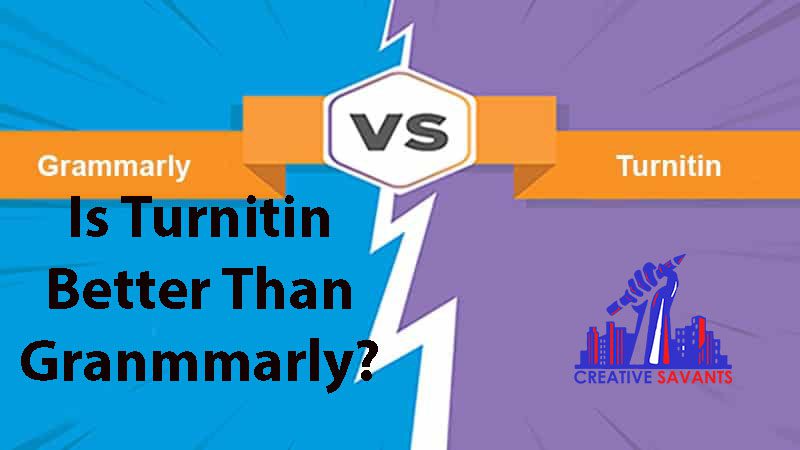 Turnitin has also been integrated into different AMU and APU classrooms. This means that when a student submits his/her work for grading that document automatically passes through the repository of turnitin for checking. A similarity report is generated which allows the teacher to detect any plagiarism in the content.
Turnitin offers a wide array of advanced features to its users that are not offered by Grammarly. Turnitin does not check for plagiarism in a piece of writing, but checks it against their database. If this information is similar to or matches to some of its sources, the software flags this information for you. The database of turnitin contains billions of current and archived web pages, internet sources, student reports and documents that have been submitted by students as well as other documents, research papers and journals. This means that it is impossible to avoid plagiarism detection from turnitin.
Furthermore, Turnitin, unlike Grammarly, provides grading and feedback features to its users. The rubric scorecard feature allows the teacher and student to evaluate the submitted work against the pre-defined scales and criteria. Instructors can also provide an overall comment to the learner by highlighting the positive aspects of the assignment and what steps can be taken to improvise for future submissions. The PeerMark assignment feature allows your peers to read, evaluate and score your written assignments. This feedback is provided instantly and can be both anonymous or with attribution.
Is Turnitin a better Grammar Checker than Grammarly
Turnitin is popularly known as a plagiarism detector software, however, it does offer grammar and spell check features to its users as well. The "enable grammar checking using ETS e-rater technology" feature allows the student to receive a detailed report of their grammatical and spelling mistakes before submitting them to their professor. This automated feature checks as well as give marks for grammar, style, usage, spelling errors and mechanics, along with detecting plagiarism in the file, if any.
Turnitin's grammar checker accesses different grammatical errors, so teachers can evaluate the written assignments of their students and award them relevant grades. This added feature makes Turnitin a tough competitor for Grammarly, which is known in academic circles as one of the leading grammar and spelling checker. Turnitin offers users the option to select the right grammar checking tool for themselves, in accordance to their qualification or level of study. For instance, a student can select elementary or high school level, while an author can select advance level grammar checking tool. This feature is missing in Grammarly, as it offers high-end features to premium users only.
The user can also select UK or US dictionary options, so they can make grammatical and spelling changes as per their language preferences. Furthermore, a single Turnitin report mentions both the plagiarism and grammatical issues of the document, while Grammarly does not provide any report to its users. This downloadable report mentions all the grammatical errors in purple color with suitable suggestions, so you can easily remove them and ace their written documents.
To Sum Up
Grammarly is a useful tool to correct your basic writing errors, allowing the user to produce error free content. It can also assist in writing professional emails, ensuring that your grammar is nearly perfect. If you are an aspiring blogger, college student or a newly hired employee, Grammarly is the perfect answer for your writing issues.
Recommended Posts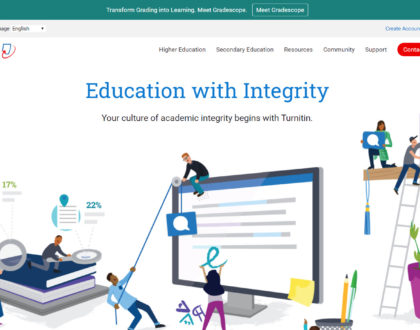 April 6, 2023