Turnitin's privacy policy is a document that encompasses information pertaining to its data protection and collection practices and protocols. Critics of Turnitin plagiarism detection software often call them out for its weak data privacy practices; however, Turnitin has a robust security mechanism to protect user data and complies with international security regulations to serve its extensive clientele, worldwide.

Turnitin software provides instructors the right set of tools to access plagiarism in submitted works, provide personalized feedback to learners, and keep a check on their performance outcomes. Turnitin is one of the best internet-based software that offers a wide array of features such as plagiarism detection, grammar and spell check, peer review, and grademark.
Read more: Download Free Plagiarism Checker Report

Are you planning to invest in a Turnitin plagiarism software account but are worried about its privacy measures? Do you need a thorough insight into Turnitin's privacy policy and the actions Turnitin takes to protect user data from possible breaches and violations? If yes, look no further, as this article offers all details related to Turnitin's privacy policy and how Turnitin collects, processes, and uses consumer data for advertising and other intended purposes.
What is Turnitin?
Turnitin is a plagiarism checking software that aims to promote academic integrity, provide timely and effective grading and feedback, and improve student performance indicators and outcomes. This internet-based plagiarism checking software also offers grammar and spelling checking features for students and researchers to improve their writing, score well in their assignments and research papers, and learn the correct way of citing sources to avoid plagiarism claims.
Looking For The Reliable Solutions?
Click Here To Get Customized Services
Turnitin does not directly identify plagiarism or similar text, but provides a report indicating the spots where plagiarism may have occurred. Also, its database stores the submitted work so that future submissions can be cross-checked against them to reveal their originality scores.
How does Turnitin work?
The Turnitin account is either set up by a professor or the university administration to facilitate students and keep a stringent check on plagiarism. Students are then provided access to these accounts so they can submit their assignments and research papers before the due date. All these submitted assignments are then analyzed to access the work's originality and identify matching or similar text with other sources in their database.

For each submitted work, this plagiarism detecting software provides:

The Turnitin similarity index is a sum that indicates the percentage of similar or matching text in the submitted work. This aggregate sum is deduced by comparing the submitted work against other sources in its database, which includes websites, articles, research papers, thesis dissertations, and other internet sources.
Read more: Plagiarism checking tools

The Turnitin originality report is a detailed document that indicates the matches, their similarity scores, and source URLs. All the similar text in the submitted work is highlighted in different colors.
Why does Turnitin collect personal data?
When an institute creates an account with Turnitin or a student submits their work for plagiarism checking, Turnitin processes the personal data of the user, such as their name, email address, school name, or job title, to administer their account as well as provide them the best services as per their needs and preferences. All the personal data that Turnitin processes support a specific purpose, such as:


To verify the user's identity associated with a specific institute or company to ensure their eligibility to use the account.
Download content from the website.
Provide confirmation receipts for successful submission or upload.
Send messages related to services to the users or to intimate them about any changes to functions or features.
Provide customer support.
Send system emails to set up an account or retrieve a lost account password.
The user, at any time, can access, update or erase their data by logging into their Turnitin accounts. Turnitin does not sell this data to third parties, which means that the user's personal information is safe.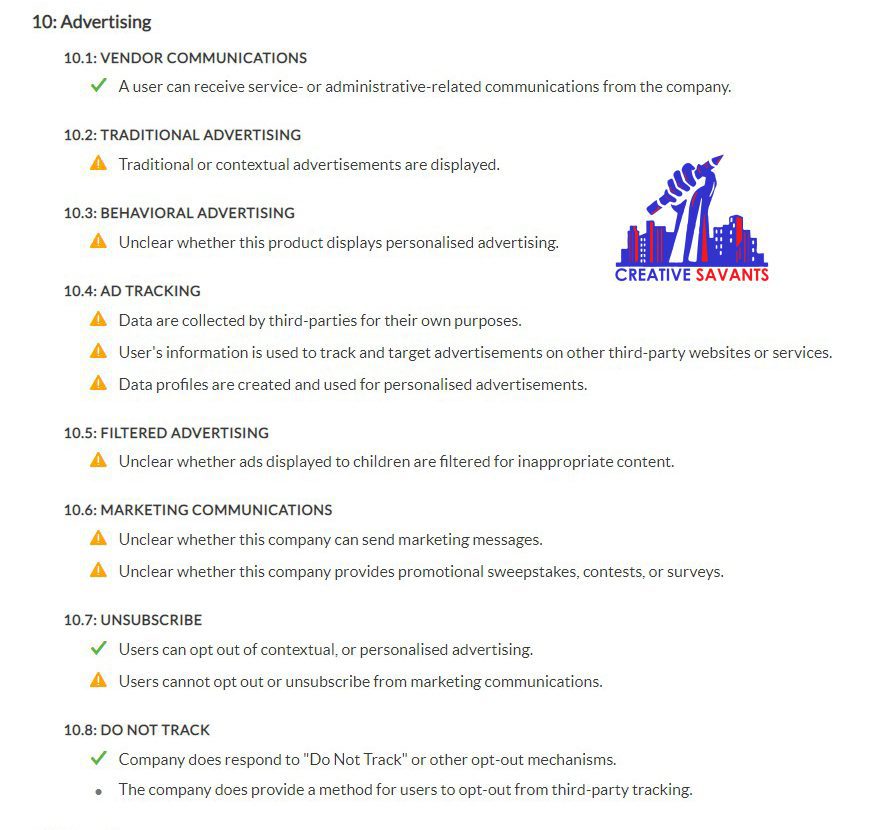 Read more: How to Create or Edit Turnitin Enabled Assignments
Is Turnitin Safe?
One of the major misconceptions about Turnitin is that its database is accessible to third parties that can easily invade the privacy of its users and misuse their submissions. However, Turnitin is entirely safe, as no individual or organization can access its database. Even the United States Court of Appeals for the Fourth Circuit claims that the archiving of submitted work by Turnitin does not infringe the copyright act and falls under the fair use exception domain.
Looking For The Reliable Solutions?
Click Here To Get Customized Services
Even the best security systems worldwide are vulnerable to cyberattacks and malware. Hence Turnitin encourages its users to keep their passwords confidential and avoid sharing them with unauthorized third parties.
Read More: Turnitin's privacy policy and security guidelines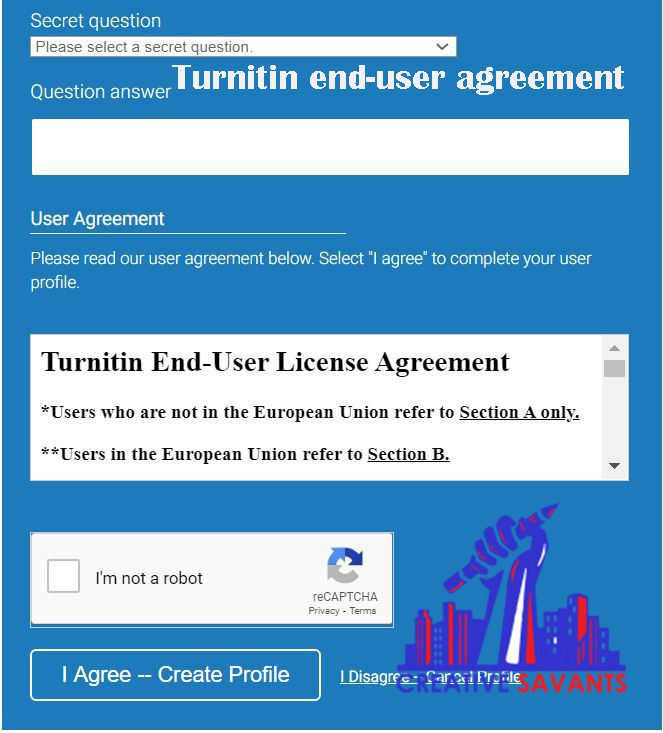 Overview of Turnitin's privacy policy
Turnitin respects its users' privacy and protects personal data against data privacy and security violations. It employs the best technical and organizational measures to stay true to its commitment: ensure academic integrity by empowering students to produce original works.

Turnitin, as one of the leading plagiarism detection software in the world, complies with the security and privacy standards of the US, the EU, and other countries, worldwide. Turnitin's privacy policy is in line General Data Protection Regulation (GDPR).

Turnitin can be accessed through its website or downloaded at the iOS app store. Turnitin's privacy policy is available on the official website and at the app store; however, only those policies that are already public to the user have been mentioned. This policy notifies its users that it processes personal data such as name, email address, job title, and school.

Turnitin's privacy policy mentions the measures taken to collect the personal data of its users and the ways they employ it. Turnitin is fully committed to transparency in the evolving digital realm to protect its customers against data breaches. They strive to adhere to stringent privacy practices and only use consumer data for lawful reasons.
Reade more: Everything you Need to KNow about Turnitin e-rater Grammar Checking Tool

Turnitin's privacy policy applies to all the businesses and group companies administered by Turnitin. The Data collected by Turnitin is used solely to serve the client and provide them with premium services. Even when a third party supports Turnitin for language translation or other services, Turnitin ensures that the partner complies with its strict security standards for maintaining and using personal data.

Turnitin's privacy policy also states that if Turnitin decides to use the personal data of its clientele in any manner different from the choices mentioned above, they will notify the user via email, who would be free to allow or stop Turnitin from using their data or information. This privacy document also explains that Turnitin does not sell the personal data of its users to third parties. Turnitin does not allow third-party partners to advertise on its site. However, it does promote its services and products on other sites.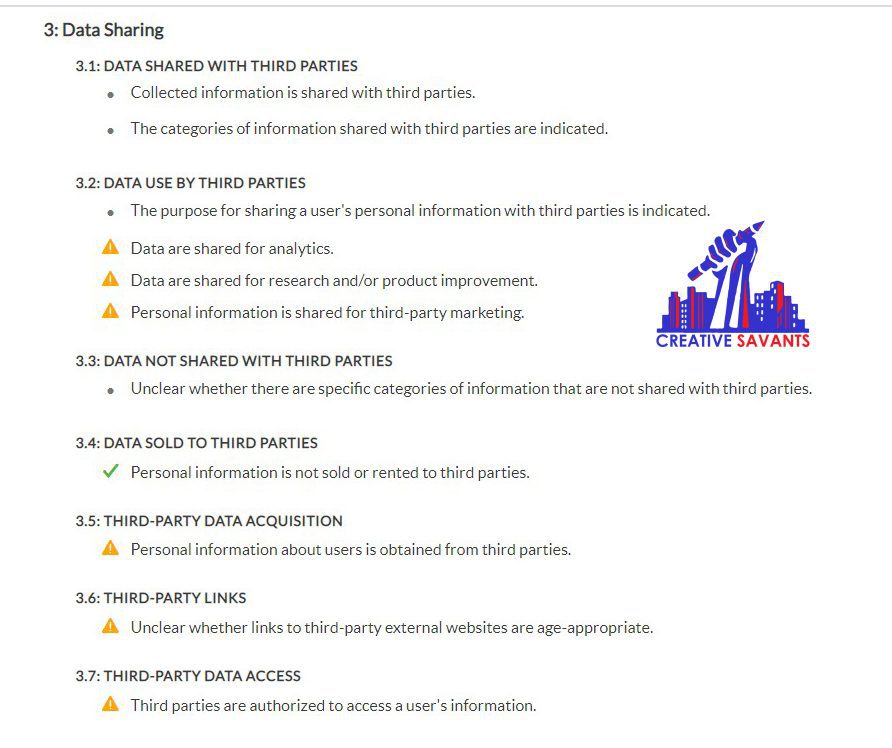 Read More: Features of Turnitin Similarity Report and how to Interpret it
Turnitin's privacy policy features: Tracking technologies
Cookies
Turnitin and its third-party partners use cookies and similar technologies to administer the site, access the trends, track user activity and gather demographic information. The user can control whether they allow cookies or not; however, disabling cookies can limit the use of certain functions or features of the Turnitin website.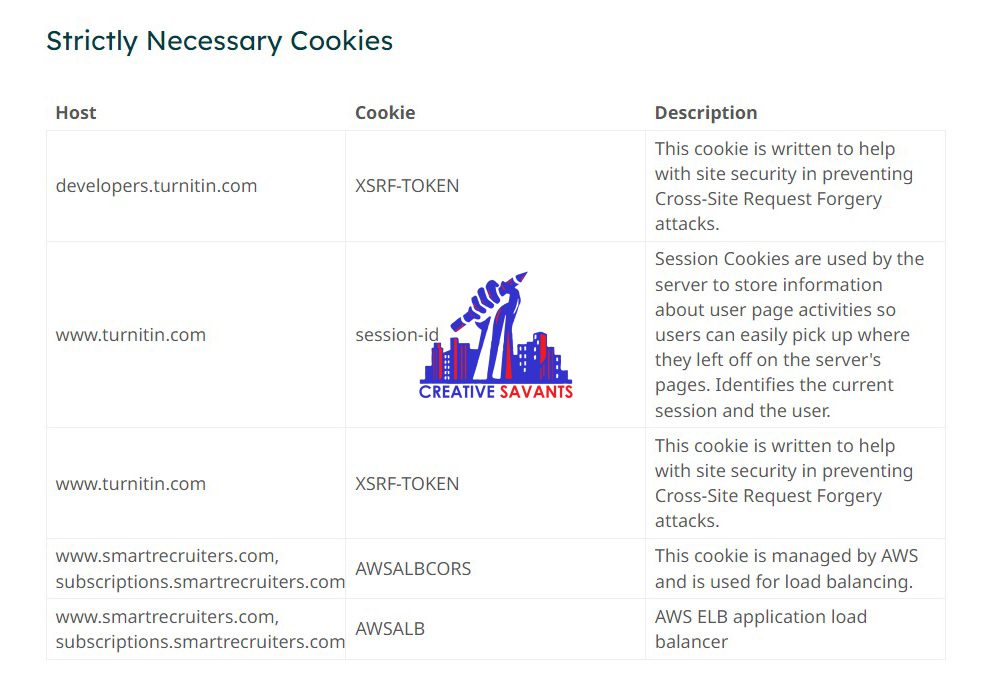 Social Media Features and Widgets
Turnitin's website includes social media features such as Facebook's 'like or share' button. All these features process and collect the user's IP address to track their previous activities and set a cookie so the feature can function aptly. Third parties usually administer these widgets and features; however, all the activities related to this feature are governed by the Turnitin's privacy policy document.
Ads
Turnitin's privacy policy mentions that Turnitin may engage with third parties to manage their advertising on other sites and may use other technologies such as cookies to gather information about the users and their activities and preferences for targeted advertising. Turnitin does not allow ads on its site.

All this information collected by the third-party partners is automatically stored in the log files. This personal data may include IP addresses, internet service provider information, browser type, operating system or exit pages, etc.
Blog
Turnitin blogs are accessible to the public; hence, all the information provided in this section of the website can be read, collected, and used by people who access this section. However, the user can request Turnitin to remove their data from the community forum or blog.
Turnitin's Safety Policy
Turnitin's safety policy asserts that it allows social media features and other interactive mini-programs to run on their official site. Only publicly visible user information can be reproduced, disclosed, and transmitted by Turnitin for business purposes. The company also claims that it reserves the right to remove information or communication at its discretion, if they are defamatory, abusive, obscene, or inappropriate.
Looking For The Reliable Solutions?
Click Here To Get Customized Services
Turnitin's safety policy also clearly states that it may monitor user communications such as bulletin boards, user forums, or chat rooms; however, they are not obligated to keep a check on these mediums of communications.
Turnitin's Security Policy
Turnitin's security policy claims that it complies with the security and privacy standards and guidelines of the EU, the US, and Switzerland. To run the program, the user must log in to their Turnitin account by entering their username or password for security reasons. Also, to transfer users' personal data to a third party, Turnitin will comply with the confidentiality and legal requirements of the relevant jurisdiction.

Turnitin stores data in the robust physical and digital safeguards in the US and the EU to protect user data against privacy and security violations through encryption and other sophisticated measures.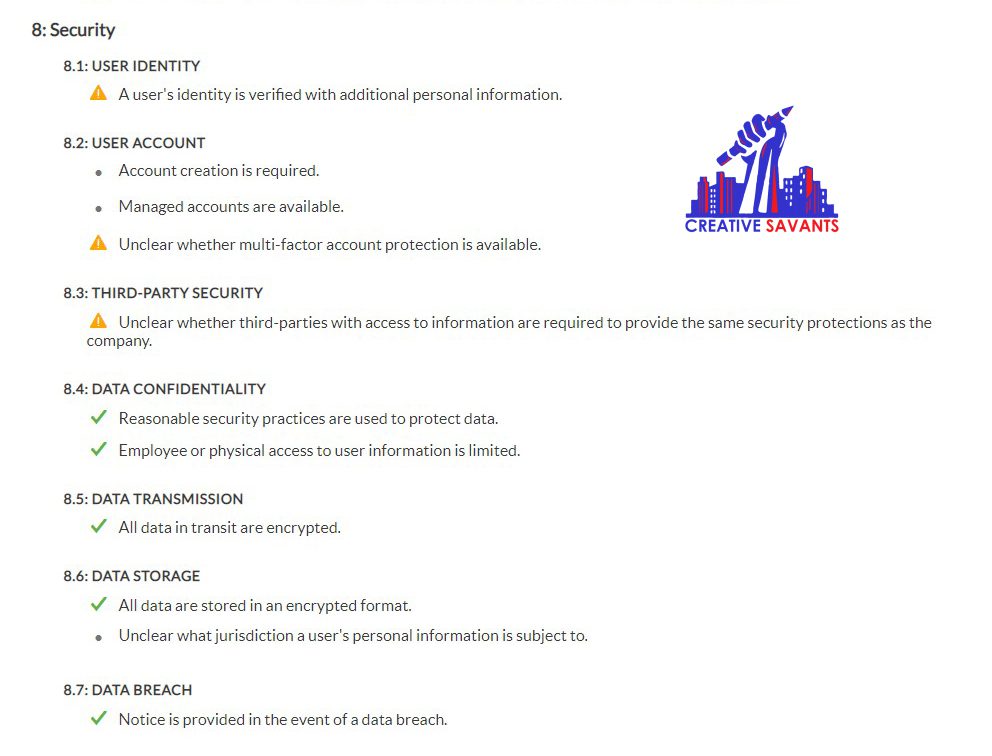 Turnitin's Compliance policy
Turnitin's compliance policy mentions that a minor's parental or guardian consent is not required to set up their Turnitin account. Requirements of COPPA do not apply to Turnitin because it engages with schools to support their learning objectives and collect user data for these purposes. It means that Turnitin does not require prior verifiable parental consent before collecting and maintaining personal data.

Also, the Turnitin's security policy explains that users can update, erase or access their data by logging into their Turnitin accounts and clicking the "user info" tab. They can also contact customer support for assistance. Besides, the policy mentions that universities are free to audit Turnitin and its relevant services. Turnitin, under FERPA, is obligated to remain under the direct control or supervision of the educational institute, concerning maintaining and using student data to keep a record of their performance outcomes.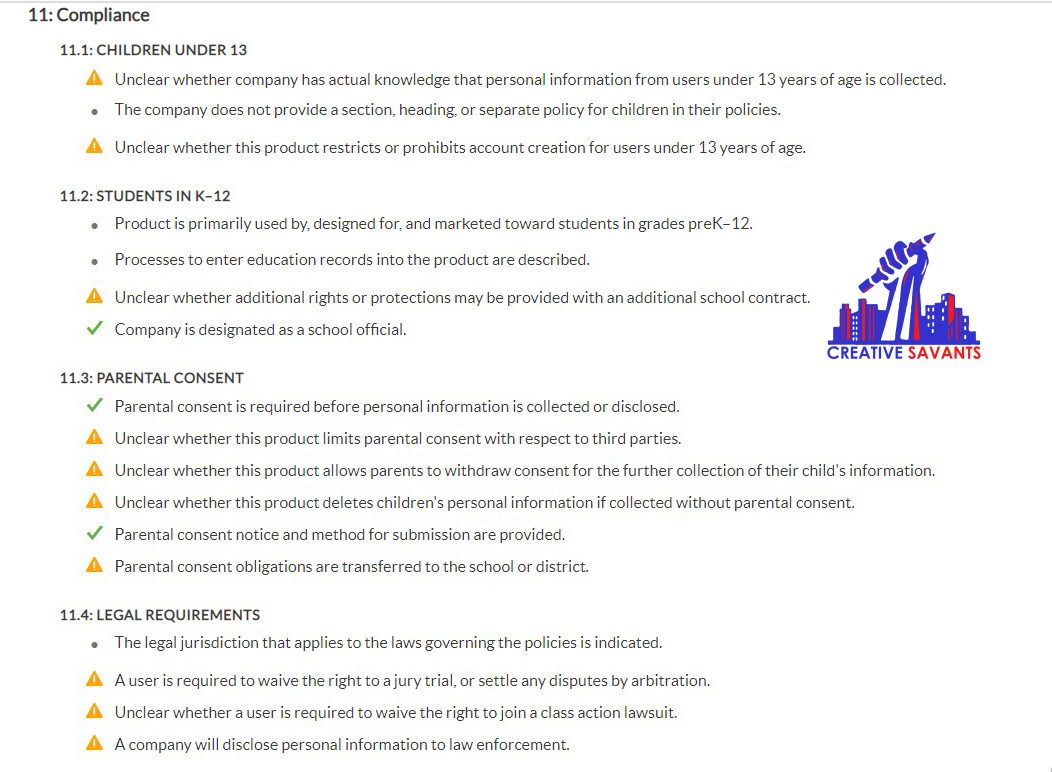 All the products and services offered by Turnitin are regularly inspected and audited by external consultants and in-house employees to avoid privacy violations and meet the privacy expectations of their users in the changing times. A periodic privacy policy compliance review is conducted to ensure that the policy is accurate, complete, accessible, and prominently displayed across all mediums. Any privacy violations by employees are penalized by Turnitin.
Read More: Turnitin Plagiarism Software: Are Grammarly and plagiarism checker X software better than Turnitin?
Turnitin's Data Integrity Policy
Turnitin retains and processes personal data on behalf of its clients to provide them unparalleled services. This information stays with Turnitin as long as the user's account is active and is used in strict compliance with the legal obligations and international privacy agreements.

Also, Turnitin's database encompasses submissions by students and teachers and other source material from the internet. When a teacher accesses a student submission, a coded engine in the Turnitin checks it against other content in the database to indicate matching or similar text.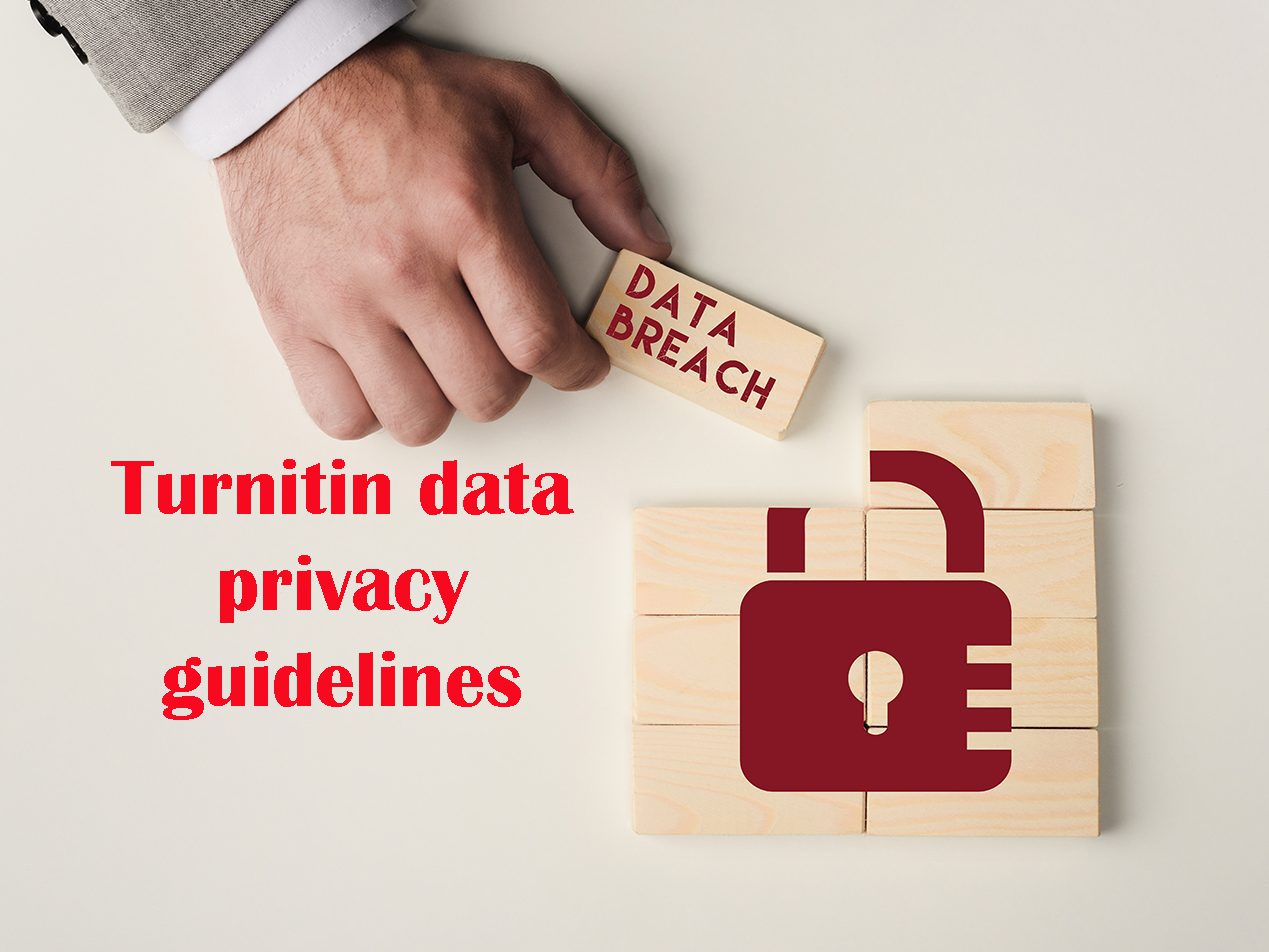 Suppose the paper contains a strong match with a competing institute. In that case, the instructor can contact the institute to review it- an offer that can be accepted or denied by the competing institute. Turnitin's database is not accessible to the public. Also, Turnitin does not own the copyright of any submitted work.
Conclusion
Turnitin protects the data and privacy of its users and does not compromise on its security measures. All the claims against Turnitin by its competitors related to its privacy policy are false. Turnitin's privacy policy covers all the information related to the processing and collecting of user data by third-party partners and Turnitin. All the employees and associated partners must comply with the Turnitin's privacy policy, as any violations can lead to criminal proceedings.
Looking For The Reliable Solutions?
Click Here To Get Customized Services
Creative Savants offer premium content writing services at pocket-friendly rates. It provides plagiarism-free content, prepared by a team of highly-qualified writers, so you can secure top-notch grades without the hassle of studying and writing assignments and reports simultaneously. We also offer copywriting and website content development services to aspiring businesses, organizations, and start-ups so they can kick-start their entrepreneurial journey and reign over their competitors by relaying the right set of information to attract their target audience.

If you wish to receive a free Turnitin plagiarism report, feel free to contact us on the provided information on our website. Also, our experts are available 24/7 to assist you in your professional and academic undertakings. So what are you waiting for! Contact creative Savants- your ultimate savior and one-stop solution for writing queries and concerns.