---
What Does a Thesis Mean?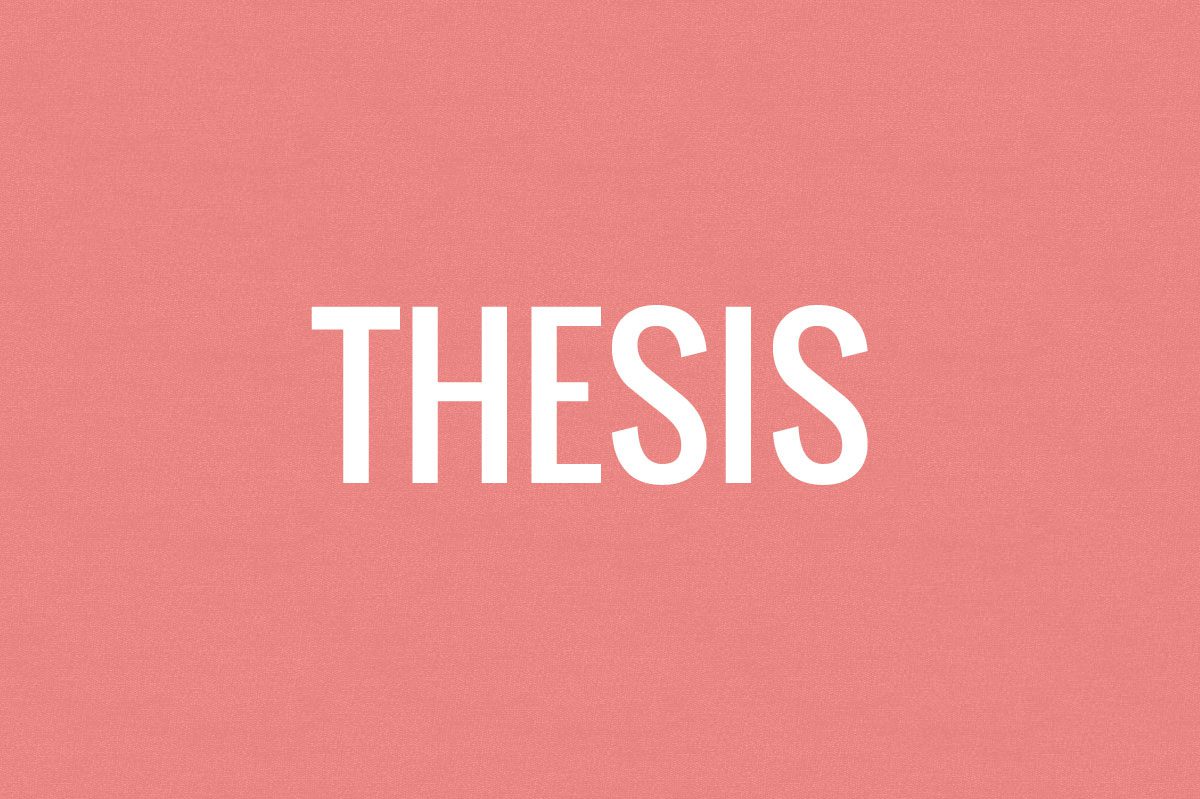 The Cambridge Dictionary defines 'Thesis' as the "main idea, opinion or theory of a person or group, a piece of writing or speech". A thesis is basically "a statement or theory that is put forward as a premise to be maintained or proved". In layman terms we can also define it as a "long piece of writing on a particular subject; especially one that is done for a higher college or university degree in field the student is majoring in (a doctoral degree for example)".
In colleges and universities across the globe, all students are taught the art of persuasion via writing.  Persuading someone to do what we want is a skill that must be learnt by all. While writing assignments, students are required to convince the readers of their view points. The statement a student chooses to drive home their idea is called a Thesis statement.
After a brief introduction to the topic, it is extremely important to state the thesis statement in a clear and concise manner. A thesis statement:
Is normally a single statement that is made near the end of the introductory paragraph of the paper, leading the path to arguments presented by the writer to the readers.
Is an outline of your entire paper and lets the reader know what to expect from the essay.
What makes a Thesis standout?
1. A good thesis is one which people can debate upon. It is stimulating, thought-provoking and encourages one to take a stand for it and justify the arguments presented in it.
2. It foresees and clearly refutes the counter arguments that may arise in the readers.
3. It is specific and focused upon a single topic. One should write a thesis that can adequately cover the subject chosen.
4. Avoid using vague language ("it seems or it might") and the use of first person ("in my opinion or I believe in so and so")
We have also discussed everything related to topic in our YouTube Channel 
How to write a Thesis?
The process behind writing a thesis involves gathering information pertaining to the selected topic; data such as facts and figures supporting your arguments. Organize all the relevant material and write a draft according to the guidelines set by your instructors and institutions. The draft should consist of an introductory paragraph, the main body consisting arguments and the conclusion. Keep editing until a strong thesis appears before you in the shape of the essay you have written.
How to identify a strong Thesis
Before finalizing and submitting your thesis, proofread it or hire someone else to do it if you do not have the time. A strong thesis is concise, within the word limit, relevant to the topic and the point needed to be made. To check whether your thesis is worth submitting, make sure to:
Place yourself in the shoes of your readers and distance yourself from your writing so that you can spot the mistakes made in the paper.
Ask yourself questions that you think the readers might have. Has your thesis answered all the arisen questions? Were the answers satisfactory? If no, go through it and write it again with the proper content.
Check whether the essay supports your thesis statement or not. If your thesis and the body of your paper do not seem to go together, one of them needs to be changed.
Check whether all the references used in the paper have been cited properly and according to whichever reference style that is used by your institutions.
The Thesis should be plagiarism-free. That is the most important of all requirements. Avoid taking credit for the work written by other writers.
Writing a Thesis can be daunting task for some, if not all, students. There are hundreds of websites with offering guidelines on how to write a thesis as well as writing custom made thesis specially for clients in need. Creative Savantz is one of the best out there.
Go check them out and let them solve any problems you might have related to your thesis.