---
The DO's and DONT's of Writing an Engaging Conference Paper- January 2023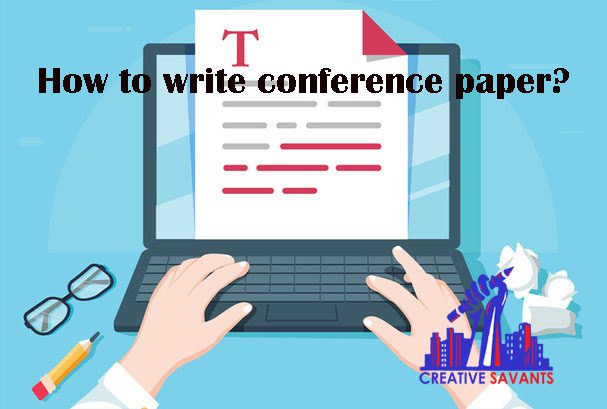 A conference paper is a written document that allows you to present new research ideas, introduce your work to the scientific community and hone your research abilities by developing your portfolio as a scientist or a researcher. Conference papers are presented in both written and oral forms and provide young aspiring researchers a great prospect for gaining valuable feedback from the scientific community for their research endeavors.
To write a conference paper, one needs to understand the paper's purpose and format thoroughly. A Majority of academic conferences, accept abstract of the papers and after approval, requests the author to submit the paper as well as present it, physically. These conference papers allow the author to meet other researchers and scientists as well as communicate and document their scientific ideas to a wider audience.
To better understand how to write a conference paper, look no further. We have jotted down a list of action items that can help you write a credible research paper and understand the do's and don'ts of academic and oral presentations.
How to Start Writing a Conference Paper?
Before starting your conference paper, thoroughly check the requirements and guidelines issued by the conference organizers. Note down the proposed citation style or any other structural formats to be followed. Also, check the selection criteria from the conference's website or brochure. Read as many conference papers as you can on your relevant research topic. It will give you a clear idea to effectively present your facts and findings.
Don't forget to note down the citations of these conference papers. You can also collect relevant figures and tables to be added to your publication, as it will further strengthen your research claims. Also, make sure that you present your findings in an apt, organized and logical manner.
Set clear goals and research intention
Before starting your conference paper, sit down and brainstorm ideas to set clear goals and research intentions. It will help you understand the key elements of your research, write down your thesis statement, explain the purpose behind the research, and how important your effort is for future researchers.
Develop an understanding of the audience
The key to writing an engaging conference paper is to tailor your content as per the audience's understanding and aptitudes. Before starting the conference paper, ask yourself a few questions like whom you will be presenting the paper, are the attendees knowledgeable about the topic, and what are some specific concerns of the audience that need to be addressed. Also, it is important to understand the audience, connect with their concerns and keep them engaged while presenting the conference paper.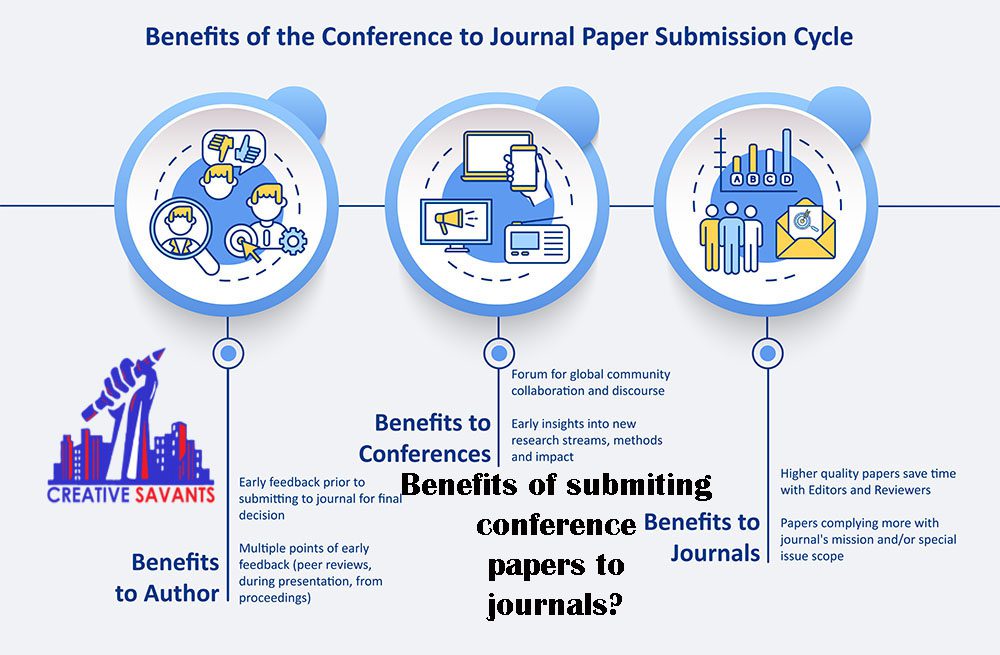 Ace your oral presentation
The oral presentation is an integral part of your conference paper. After your paper is selected, you are invited by the conference conveners to present your research findings to other research scholars or eminent scientists in your relevant field. To ace, your oral presentation, make an outline and note down points that you would like to share with the conference attendees. This outline will help you organize your thoughts and stay on the path, without deviating from the research question or findings.
Read more: How to Write a High Quality Research Paper
Conference Paper Format
Conference organizers usually specify the conference paper format for the author. A Majority of conference conveners accept high-quality research papers that are original, unpublished and present an in-depth theoretical work on a specific topic or area of research. They accept manuscripts that are not under consideration elsewhere and pass them through the double-blind peer-review process.
The text should be in American or British English, but not a mixture of both languages. The author/authors must thoroughly read the manuscript and eliminate all types of spelling and grammatical mistakes, before submitting the manuscript. The length of the conference paper varies; however, usually, they are 10 to 12 pages long. The abstract should be 200-250 words, with 3 to 5 keywords. The font is usually 12 point Times New Roman or Arial, with single-spaced paragraphs.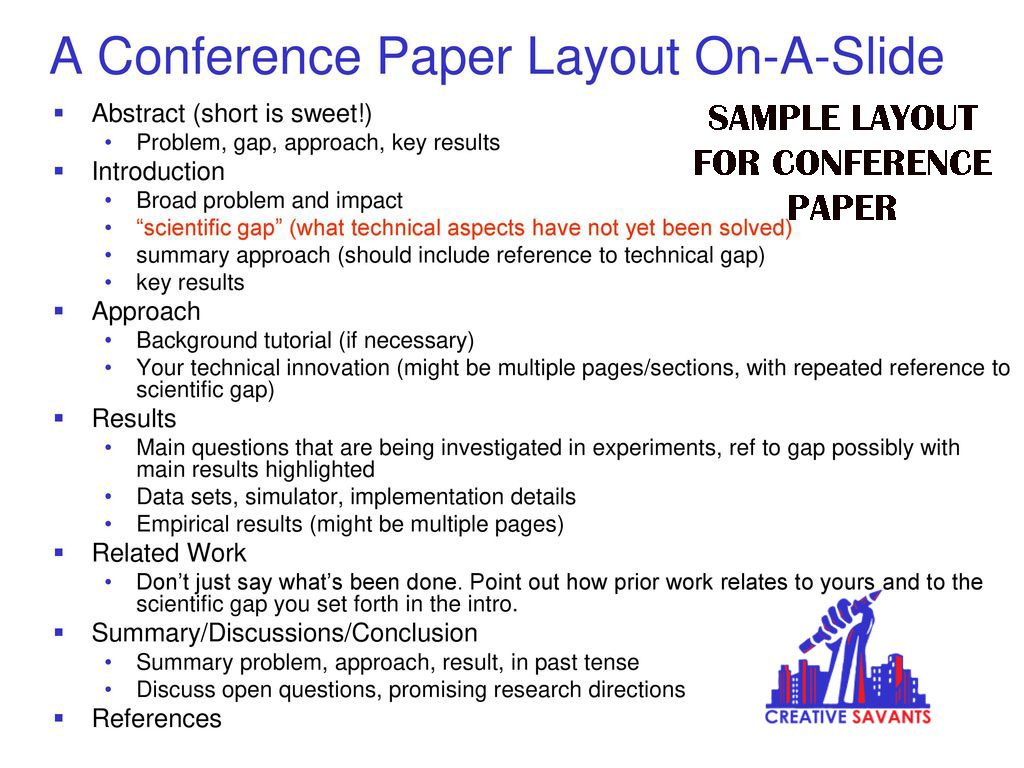 Conference Paper
A conference paper is a written document that outlines the main arguments of your oral presentation at a conference. Each conference is organized on a particular theme or area of interest. Your conference paper must fall in the criteria set forth by the conference convener and should be structured as per the nature of your research topic or question.
Title
The title of your conference paper should be concise and descriptive. It should avoid unnecessary words or jargon and include the main keywords of your research paper.
Abstract
The abstract of your paper presents the summary of your research, its aims and objectives, the research questions, data methodology, results, and potential implications of your study for future researchers. The selection of your conference paper depends on your abstract, as a majority of conferences invite abstracts first and then pick and choose the ones they deem suitable for their conference. Avoid adding abbreviations, jargon, references and mathematical equations in your abstract. Also, the abstract should be unique and not a section or part of your conference paper. In the end, add 3 to 5 keywords to help future researchers find your conference paper online.
Usually, an abstract is the first piece of writing that you send to the conference conveners. Writing a strong conference paper abstract can be a daunting task for researchers, as at times, you are required to write it before the paper itself. The abstract provides the organizers a brief summary of your research topic and results, which they later use to categorize your paper and group it with papers on similar topics. Remember to mention the motivation behind your research effort in your abstract and how you will approach the problem.
Funding Footnote
If a funding source has supported you research, you need to add the funder's name and the grant information in the footer of the first page of your conference paper.
Introduction
The introduction of your conference paper will help the readers understand the significance of this research endeavor and how it will contribute to your relevant field. Start your introduction by providing a brief overview or background of your research area. Then move towards more detailed information you have collected, ending it will the research question or hypothesis that your paper is grounded on. You can also write the motivation behind this research and how it will help future researchers and contribute to the existing set of information available in your research area.
Literature Review
The literature review is a collection of scholarly resources such as news articles, journal articles, reports, websites, books, etc., that are relevant or significant to your research topic. The literature review provides an overview of writings on the given topic to strengthen the author's arguments. The length of the literature review depends on the type of your research project. Usually, this section is 2 to 3 pages long for a conference paper with over ten or more resources. It is important to add sources that can help you establish your argument.
Read more: Literature Review – The 'What's' and 'How's' 2022
Research Methods
After writing down your research questions or hypothesis, state the research methods you will employ to find the causes and effects of the particular phenomenon you want to study or explore. These methods can either be a quantitative, qualitative or a mixture of both, depending on the nature of your research questions or hypothesis.
Results and Discussions
In this section, you summarize the results of your studies in tabular or textual form. You then interpret the findings for the readers, acknowledge the limitations of your study, and mention previous studies that support your findings. While presenting your paper orally, include this section in your presentation and quote research findings that prove your point.
Conclusion
This section summarizes your key findings and discusses the benefits and shortcomings of your research work. You can also give recommendations to future researchers and add other key points that you have drawn during your study.
Acknowledgments
In this section, you acknowledge the efforts of all those fellow researchers who assisted you in your work, but cannot be deemed as authors. However, this section is optional but can be added to recognize the efforts of all those who contributed in formatting, structuring, or writing down your conference paper.
References
You need to cite all those previous publications or other research undertakings that you have used in your study. You should cite only those references that you have used in your study. Avoid citing references that you have used to understand the research topic. Avoid mentioning incomplete references.
Experts at Creative Savants can help you write engaging and compelling conference papers for regional and international conferences. We can not only help you with structuring and formatting your conference paper as per the requirements of conference conveners but can also develop well-thought-out conference presentations, so you can ace your oral presentation and establish your credibility as a researcher and speaker.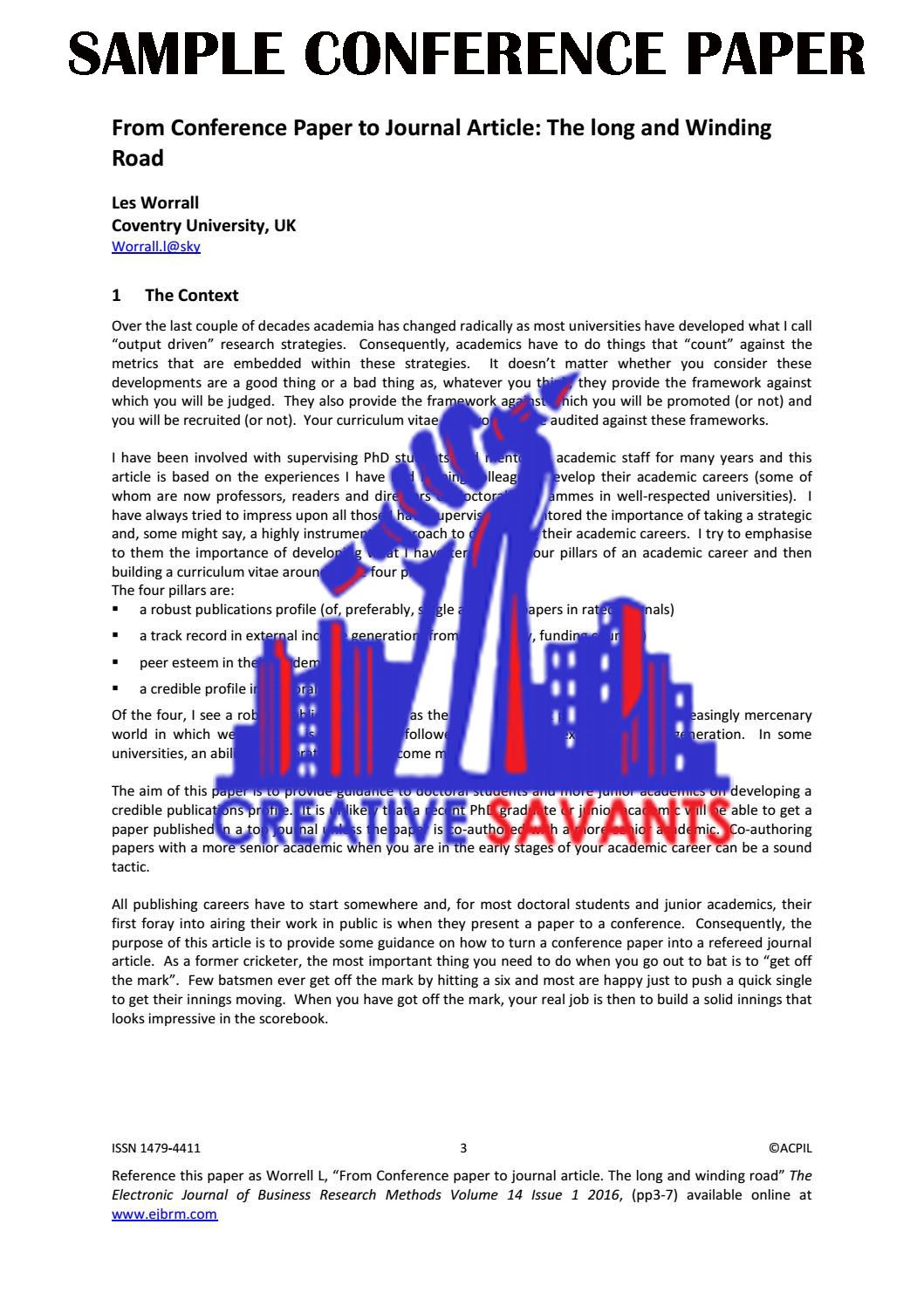 How to cite a conference paper in APA?
The citing of conference papers in APA style depends on whether the paper will be published or not. To cite a paper that has been presented at a conference, but not published includes:
• Authors'/presenter's name
• The date of the conference
• Title of the paper (italicized)
• Paper presentation in square brackets
• The name and location of the conference
• The URL or DOI
Citation example
Jang, S. (2020, September 8–11). Deconstructing the science behind sign language [Paper presentation]. NASSR 2020: Sharp Elements, Chicago, IL, United States.
Conference Paper to be Published in Journal
To cite a conference paper that has been published in the journal, you can use the same format that you use to cite journal articles in APA citation style.
Format:
Author name, Initials. (Year). Paper title. Journal Name, Volume(Issue), page range. DOI or URL
For example
Edgar, A., & Lang, K. (2020). Understanding how social sciences discovered the truth behind human nature. Journal of Scientific Conference Proceedings, 5(1), 28-35. https://doi.org/10.2289/jcp.2020.1003
Conference Paper to be Published in Book
Conference papers can be published in book form as well. For this, you can use the same format that you use to cite chapter from a book in APA citation style.
Format:
Author name, initials. (Year). Paper title. In Editor initials. Last name (Ed.), Book title (pp. Page range). Publisher. DOI or URL
For example:
Adam, M., Ohio, A., & Taland, T. (2010). Exploring the digital divide in South Asia. In J. Briming, M. D. Herches, & L. M. Hilton (Eds.), What is information society? Supremacy of governance in surveillance and resilience (pp. 23-29). Springer. https://doi.org/10.1089/978-3-642-15479-9_5
Read More: APA and MLA citation styles
How to Present Your Conference Paper?
The first question that you need to ask yourself is how you will style and structure your conference paper. This document can either be:
Presented visually through PowerPoint or Prezi
Readout loud by the presenter
Shared in a roundtable discussion
Each of these categories mentioned above will require a combination of formatting or presentation styles. If you present your paper through PowerPoint, you need to add more visuals or tables to support your arguments. Presentations are usually 10 to 15 minutes long, so keep that in mind while developing your slides.
Similarly, if you are reading your paper at the conference, make a list of points you would like to share. Try and adhere to the time limit and leave some time for the question and answer session. Also, try reading your conference paper aloud to omit the extraneous text and focus on points that will strengthen your argument. While presenting, look up to the audience and ensure they listen attentively; if not, try to shorten your text and add in-text prompts.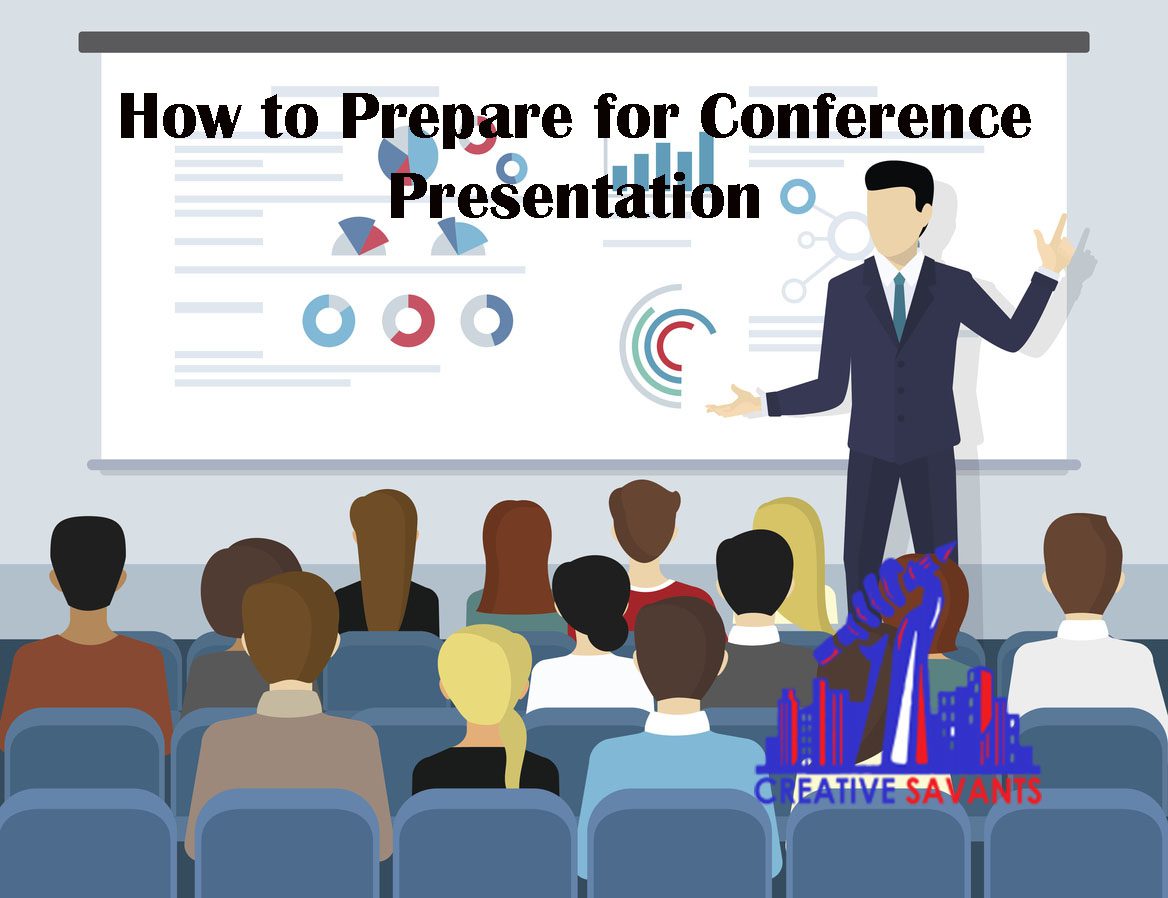 Tips and Tricks for Oral Conference Paper Presentation
Presenting an academic paper at a research conference is an integral part of a research scholar's life. At times, this exciting experience can be scary; however, with a few tips and tricks, you can confidently present your research findings to senior and experienced researchers without any fear. The key to an effective conference paper presentation is preparing well for this big day, as young researchers can feel a tad bit of nervousness while presenting their first conference paper.
Use simple diction, avoid jargon and technical terms
A conference paper is quite different from a journal article, as it is meant to be read as well as heard by the audience. Typically, people have a shorter attention span and hence the key is to keep your content straightforward. Structure a clear introduction, background, literature review, findings, and conclusion. Use formal language; however, avoid jargon and technical terms. Try to save some extra time for recapping some of the main points of your paper, if needed.
Adhere to time constraints
Usually, paper presentations are 20 to 30 minutes long. The key is to prepare material accordingly and leave some time for the question and answer session. Also, prepare yourself for some last-minute changes in the conference session timings. Prepare an outline in advance to keep on track. Just in case, the speaker before you take additional time, you should have a shorter version to present in the remaining time. Also, try to prepare some additional notes or material if you have more time to present your paper.
Try and rehearse in front of a mirror or a friend
Reading the material will not help you. Try and rehearse in front of a mirror or ask your friend to help you out. It will prepare you well for the big day and boost your confidence. This way, you can also get comfortable and familiar with the content. Ask your friend to record your video, as you can view it later and understand the areas you need to work on.

Start presentation confidently
The first five minutes of your presentation matter a lot. It is when the listeners will decide if your work is worth their time or not. Before starting your presentation, give a brief introduction to establish your credibility as an author. Carefully choose what you would like to share with the audience as a self-introduction.
Here's an example: "Hi, my name is XYZ. I have completed my post-graduation in medicine from the University of Warwick. I have spent the past five years working at the Department of psychiatry, LL Hospital. Today, I am here to present my paper titled….."
Maintain eye contact
As you start your presentation, breathe deep and look around. Start it will a smile on your face, as it will help to dissolve all the awkwardness in the air. Also, be mindful of your posture. Stand straight and look up straight. Do not read your notes behind the desk. Maintain eye contact with the audience to make sure you are audible. Speak slowly and don't be too fast.
Maintain smooth transition
Transitions are very important, as they ensure smooth shifting from one idea to another. They maintain the flow of the presentation and allow you to pause and connect one sentence with another. Some useful transition words include furthermore, in addition, finally, and meanwhile. If you share the same idea twice, you can use another example or a similar idea. While giving a point-by-point explanation, you can use the first reason is this….; the second reason is this and so on. It will allow the readers to keep track of point numbers.
Conclusion
Conference papers are an effective way to share your research efforts with your colleagues as well as with scholars and academicians from different parts of the world. Presenting your paper at a research conference will not only provide you with the golden opportunity to gain valuable feedback from the research community but will develop your profile as an effective speaker, increasing your professional stature.
Are you looking for some reliable research and academic writing providers? Do you need help in writing your conference papers without compromising on quality? Are you worried for your oral presentation at the upcoming international conference? Creative Savants offer premium academic and research writing services, with zero plagiarism and strict adherence to the highest quality standards. Our highly qualified academic and research writers are available 24/7 for your timely assistance. So what are you waiting for contact Creative Savants to draft an exceptionally well-researched conference paper and establish your credibility as a researcher and academician in the international scientific community.
Recommended Posts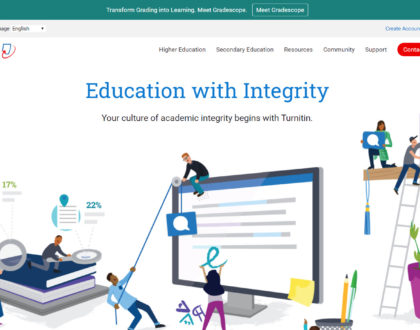 April 6, 2023