---
10 Secrets and Tips for Successful Content Creation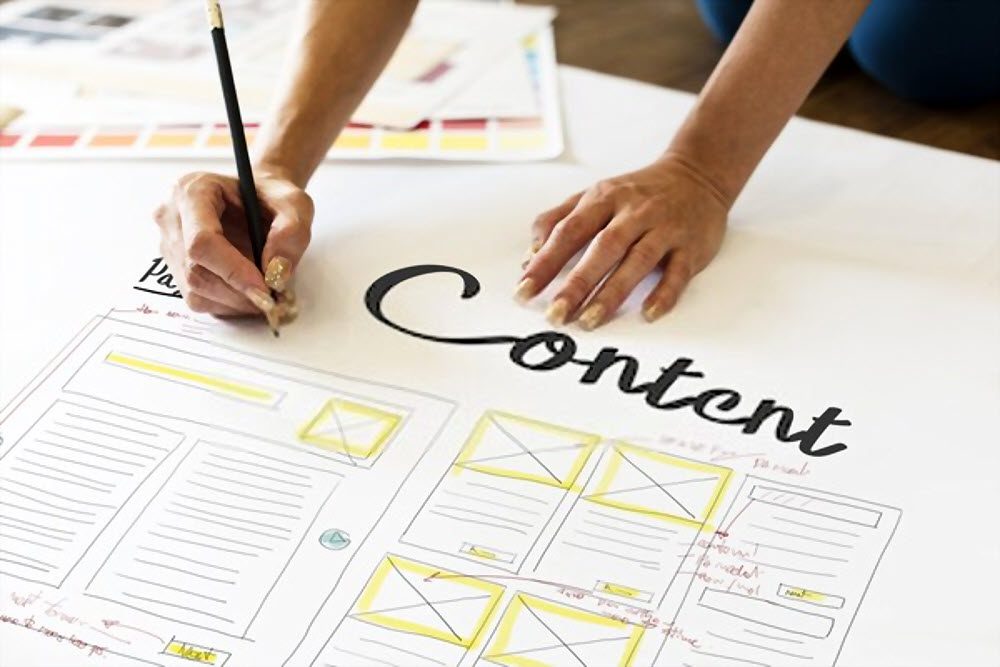 10 Secrets and Tips for Successful Content Creation
You have something interesting in your mind and want to pen it down? You want to do a successful content creation for your business? You want to share it with people around? Well, that's a great idea! It's a digital world and sharing your thoughts is much easier now. Either you want to share your thrilling traveling experiences, or your motivational real-life story,
You have your product to market, or some professional personal grooming tips, internet welcomes you in any case. Internet has huge space for you.
It has several opportunities to connect you with people around the globe. It has opportunities for making your content shareable regardless of boundaries. But at the same time, you need to know there are millions of other write ups as well and you have to offer something really different to the digital world if you want to divert their attention towards you.
Before starting creating your content, you must be having some questions in your mind that need to be answered. Like what actually content creativity  means? Do we have any specialized tools for this purpose? How many types of content creation are there and finally are there any useful tips to make content creation more effective and influencing for readers?
Good news my fellow! You are at the right place. In this article, you will get answers to all your content creation related queries and some secrets too. Secrets that will definitely help you in doing your best and creating such a piece that will make it readers' audience itself.
What Is Successful Content Creation?
Creating Successful Content creation is an art where you pen down your own thoughts, ideas and experiences to share it with others. In more formal words, it is the contribution of information made to online world. It has simple agenda, the more interesting your content will be, the more people will read it and your content creativity will be more shareable. It is a digital era, where it takes a few seconds for something to go viral. It's up to you how to make your content interesting that it catches attention of most of the people on digital world.
Types of Content Creation Creativity:
There are several types of content creation. Some of them include articles, audio, blog post, infograhics, E-books, Email, E-Marketing, Newsletters etc. Each of these are used to convey messages to mass audience and selection of anyone of them depends on the type of message you want to send.
Tools for Successful Content Creation:
To make your successful content creation more appealing for your readers, internet offers you a wide variety of efficient tools. Using such tools will make you create your content  creativity very easily. Some of those tools are Playbuzz, ClearVoice, HubSpot's Blog Topic Generator etc. Using these tools can bring value to your content.
There are millions of blog posts available on internet and in such a huge pool you need to make your blog something different that can catch readers' attention. Of course, every time people want to know something new from you. Keeping readers stay at your post and making them read it completely should be your ultimate target.
Do Check Out: The Importance of Proofreading Your Documents
If your content will be same as others, what will keep them stay there? This means you have to add something extra in it. That extra is the uniqueness you need to put in your content to make it stand away from the competition. Don't Worry! We have 10 secrets for you that will make your blog unique and will help you stand away from the competition.
Determining the Target Audience:
You are failed if you try to target mass market. Every individual is different and each one has his own preference It is better to group audience on the basis of demographics or psycho graphics and then target them. You can better hit the target on a selected audience. Targeting and reaching your desired audience will build up a connection between you and your readers and you will better get to know about their likes and dislikes and their preferences.
Market Research:
Segment the market and then target one of those segmented markets. For market segmentation, you need to study the market first. Without market study how will you get to know about market demands? After studying the market, you will get to know different market segments and their preferences. This will help you in understanding that which segment you can cater easily.
We have also discussed everything related to topic in our YouTube Channel 
Market study will even help you in targeting the untapped market. Always remember, without market study, you cannot put in any competitive advantage in your product as you would not be able to identify your target market demands. To make your offering unique, you need to study the market and preferences of your target audience.
Competition Analysis:
In last few years, a major rise has been observed in blogging. Today, there are over 150 million blogs available on internet on variety of topics. Each topic has its own reader audience depending on their interest. People who are more professional like to read blogs related to professionalism while those who are interested in personal development read blogs providing tips for personal grooming. A blog is a perfect medium to discuss topics of interests.
Also See: Professional Copywriting Services
People find blogs more informative and easy to understand that is why blogs are preferred over other types of content creation. Competing on such huge online platform is not an easy task and for that you need to analyze the competition and their offerings.
You need to add something different in your blog to make it unique from that of competitors'. Think differently and share your unique ideas. The more unique your blog will be, the more market share it will get.
Setting Your Goals:
Before achieving your goals in life you need to target them and make such strategies that would help you in achieving them. Similarly, you must have to set your goals before creating content for your audience. Your goal can be providing information to your readers, entertaining them with your fun filled experiences, or marketing your product. But in any case your main goal should be to get more and more traffic to your post.
Do Check Out: The Importance of Going Second Draft in Your Paper
Focus on Your Keywords:
Keywords are used not only for Search Engine Optimization but they also engage the readers and keep them stay on the track. Keywords can be single word or a phrase of two to three words. You can add three to five key words in a blog to make it more relevant. Using more keywords is a good way of engaging readers in your content. While placing the keywords in the content, keep in mind your target audience. Once your content is created, cross- check your draft if you have added all the key words in it.
Bring Diversity In Your Creation:
If you write same kind of content every time, your audience will definitely get bored. Bring some diversification in your content creation by adding videos, graphics, images and infographics. This will attract your subscribers and they will enjoy those spices added by you every time they will read your new content.
Also See: Excellent Ways On Persuasive Writing Bullet Points
You can also spice up your content by adding some humor in it. In today's busy world and stressed routine, if someone will find some humor in your post, they will wait for your future posts as well and in this way you will be able to build a connection with your readers.
Have A Voice Of Your Own:
To attract readers, you need to create unique content. Write your own perspectives, ideas and thoughts as they are always different from those of others. People always read and appreciate when there is something new. To bring in new ideas in your mind, you need to study more. This will add quality to your blog. you should also have great content marketing strategy in place.
Also Read: Ineffective Content Marketing Process! Fading Away Its Real Importance
Make Your Blog Visually Appealing:
To bring more creativity in your blogs, you can add images and videos in it. Adding original photos will also make your post interesting. People are more interested in reading real-life experiences. Your experiences will be more influencing for them if you post your photos with them. For example, if you are writing a traveling blog, add pictures of the places you visited. This trick will make your blog more visually appealing and will develop readers' interest in it.
Make It Shareable:
To make blogs more shareable, you should add interesting headings in it. Adding more headings and sub headings develop readers' interest in the content and grab their attention. For more publicity, you can link your blog to different social media websites. Social media is a platform where you can reach mass audience in a very short span of time. You have Link din, Twitter, Facebook, Pinterest, etc. Select any of them according to your target audience.
D0 Check Out: Website Content Writing Services
All of these networking sites have different audiences like Linkedin has a professional network while Facebook is friendly. You can create your blog page on these sites and can keep them updated with your posts. This will build a strong connection with your audience and you will get to know about their feedback easily.
Wrap it up With Passion:
Finally, wrap your work with love and passion. Post it online, sit, relax and wait for readers' response. Efforts you have put in your creation will definitely pay back to you. After completing all formalities, your blog is ready to be published online. Now wait and watch for the readers' response. Good luck!
We are here to help you to standout of the crowd by providing plagiarism free content writing services and also help you to setup and grow your blog organically with awesome user friendly and search engine friendly content So Feel free to Contact Us or you can directly messaging us on WhatsApp.